January 27, 2021
VENTFLASH #273: YOUTH CAMPS, NEW CRUISES, NEW TOURS & MORE!
Dear friends:
I hope the new year has started well for you. Despite the ongoing scourge of the pandemic, I am feeling increasingly optimistic about the year ahead, particularly after we get through the next few months.
With all the time I spend at home, I recently found myself thinking about VENT's summertime youth birding camp program. This summer will mark the thirty-fifth anniversary of these camps, a milestone event that leads me to recall how it all began.
Back in the fall of 1985, I had the idea of starting a summer camp for youth birders. The inspiration for this idea stemmed from my friendship with three teenage birders who I met when I moved to Austin, Texas in 1978: Kurt Huffman, David Sugeno, and Peter English. I asked Jim Tucker, Executive Director of the American Birding Association (ABA), if that organization would co-sponsor VENT's first youth birding camp. I chose Southeast Arizona as the site for the camp, as I had been there previously and knew that its birds, wildlife, and nature were fabulous. Early in 1986, VENT and ABA promoted the camp. I named it Camp Chiricahua, after the famous Chiricahua Mountains. I asked VENT tour leader Rick Bowers to co-lead that first camp with me. We hired David and Peter as counselors. I contacted Les Line, the editor of Audubon magazine, in hopes that National Audubon would send someone to write a story about this groundbreaking camp. Although some birding clubs and Audubon chapters had run youth camps for their members, there had never been a national birding camp that young birders from all over the country might attend. I was delighted when Les agreed to send Frank Graham, one of Audubon's top writers. My idea was coming to fruition, except for one big problem: only a few parents had reserved places for their kids. Frank couldn't do much of a story about a youth birding camp that had only five or six campers.
Joseph Quarles, who I had met on a VENT tour, invited me to speak at the spring meeting of Greenwich Audubon and to attend a bird walk. I accepted, and while on the walk, I met two young birders, Andrew Farnsworth and Mike Usai. I told them about Camp Chiricahua. The next week they signed up. Things were looking brighter. Then a few more kids signed up. Ultimately, we attracted eleven campers to that first camp. It was a terrific success. The enthusiasm of those young birders was wonderful to behold. If one of them spotted a special bird that had not previously been seen, such as Arizona Woodpecker, he called to the other campers and they all came running. We stayed at the Cave Creek Ranch near the community of Portal. Next door to the ranch was a house with hummingbird feeders. Prior to Camp Chiricahua, most of the campers had seen only one species of hummingbird, the widespread Ruby-throated Hummingbird. At the feeders they saw their lifer Blue-throated Hummingbird. They returned to the camp beaming.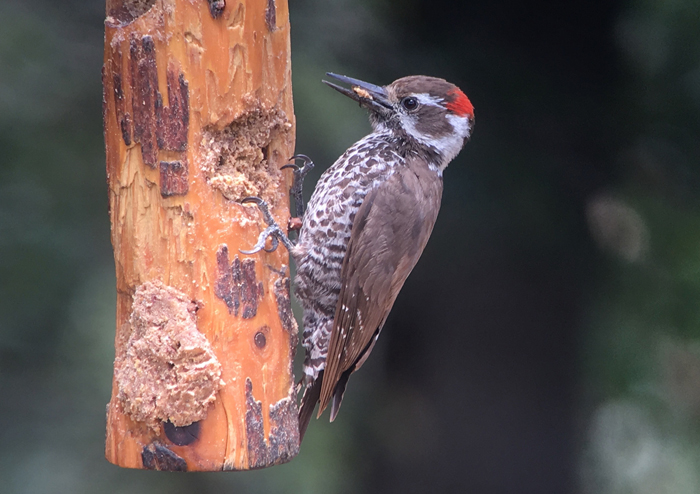 Arizona Woodpecker - Barry Zimmer
Each day was marvelous as we birded various sites in Southeast Arizona. I could see how much it meant to the campers to meet other birders in their peer group. I was thrilled. Graham wrote an excellent story that appeared in the May 1987 issue of Audubon. As the reputation of the camps grew, I was honored when, in 1991, the great Roger Tory Peterson told me he wanted to come to Arizona to observe our camp and meet the campers.
I never dreamed how many lives these camps would change. Barry Lyon's father showed that story to his son. Barry told his parents he wanted to attend Camp Chiricahua that July, but when they called the VENT office, they were informed that it was sold out! Meanwhile, at the suggestion of Dr. Eugene Hunn, one of the premier birders and naturalists in Washington State, we created our second camp, Camp Cascades. Barry's parents signed him up. Subsequently, he attended other VENT camps and later became a VENT tour leader. He is now VENT's Chief Operating Officer.
Other young people who attended our camps went on to lead VENT tours. Brian Gibbons, Marshall Iliff, and, recently, Willy Hutcheson, became VENT tour leaders. After a few years of tour leading, Marshall went to graduate school for a PhD and is now the eBird Project Leader at the Cornell Lab of Ornithology. Marshall works with a cadre of VENT youth camp alumni including Jessie Barry (Merlin Project Leader and Macaulay Library Program Manager), Chris Wood (Managing Director, Center for Avian Population Studies and eBird Director), Cullen Hanks (Project Leader, Macauley Library), and Andrew Farnsworth (Senior Research Associate, Project Birdcast).
Since that first camp, we have operated two camps almost every summer. Over 34 years, some 700 young boys and girls have attended these camps. Two former campers, while students at Cornell, went to a remote area of Peru never previously visited by ornithologists and discovered a new species of barbet similar to a barbet that itself had been discovered only a few years earlier by Dan Lane, who also had attended VENT youth camps! Many former VENT campers are working for environmental organizations or museums. Others are teaching biology. Those now with kids of their own have inspired in them an interest in birds and nature.
Recently, Nathan Goldberg, a young man who lives in Chicago and works for an environmental organization, set the all-time record for the most birds ever seen in Illinois in a single year, with 341 species. A story about him and his record-breaking "big year" appeared in the Chicago Tribune on January 4, 2021.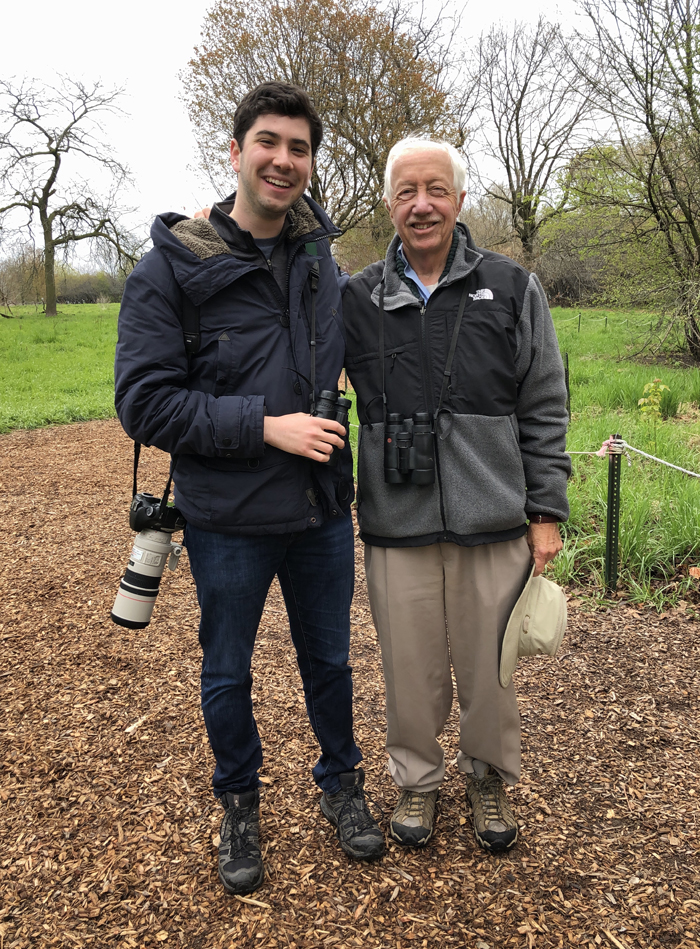 Nathan Goldberg & Victor Emanuel, Chicago, May 2019
Our camps are not operated for profit. We pay the camp staffs but do not add additional mark-up to cover the necessary work of our office staff. We try to keep the camp fees as low as possible and hope only to break even. We offer scholarships to young people whose parents cannot afford the full fee. We partner with the American Birding Association and the Black Swamp Bird Observatory, whose Theodore A. Parker III Memorial Scholarship enables one Ohio young birder every year to attend a VENT youth camp. VENT funds that scholarship.
As VENT's youth birding camp program turns thirty-five, I look back on the many marvelous experiences I had co-leading these camps and the many wonderful young people I met along the way. I consider the creation of VENT's youth birding camp program the best thing I have ever done.
IN THIS ISSUE:
VENT & AURORA EXPEDITIONS: THREE NEW NORTH ATLANTIC CRUISES IN 2022
BRAND-NEW IN '22: CHILE & ARGENTINA; KENYA
KEEPING UP WITH VENT TOUR LEADERS: BRIAN GIBBONS & ERIK BRUHNKE
CLOSING THOUGHTS
THREE NEW BRITISH ISLES/NORTH ATLANTIC CRUISES IN 2022
I am pleased to announce that VENT has established a relationship with a new cruise partner: Aurora Expeditions. Based in Sydney, Australia, Aurora Expeditions was founded thirty years ago by Greg and Margaret Mortimer—adventurers, explorers, and lovers of the great outdoors—who wanted to share their passion for the natural world with like-minded travelers. In keeping with the standards of our other cruise-based relationships, Aurora is the kind of organization with whom we prefer to work. It is a company known for its commitment to operating the highest quality voyages, a knowledgeable and talented staff, and dedication to a goal of being among the most environmentally sensitive cruise operators in existence.
Our relationship with Aurora Expeditions commences in the late spring of 2022 with three successive cruises in the British Isles/North Atlantic Ocean: Ireland's West Coast; Wild Scotland; and Scotland, Faroes, Jan Mayen & Svalbard. For birders and nature enthusiasts, each of these trips promises exceptional experiences with birds, wildlife, and landscapes, while those who seek a broader travel experience will be delighted with options for history, culture, and sightseeing. All of these trips are perfect both for those whose primary interest is in nature and for those who favor a broader-based travel experience. I want to emphasize that these trips are ideal for those with a non-birding spouse or partner. For all three trips, we'll travel aboard the newly launched Greg Mortimer, a state-of-the-art expedition vessel beautifully designed and appointed, and featuring the vaunted X-BOW technology, which allows for a smoother journey than previously possible on ships of this class. Moreover, the ship was designed with the highest environmentally sensitive standards in mind including some of the least polluting fuel in the industry. Each trip will be led by an experienced VENT tour leader, while aboard ship you will be in the company of a first-rate expedition staff who bring knowledge of a variety of disciplines including history, geology, culture, and more.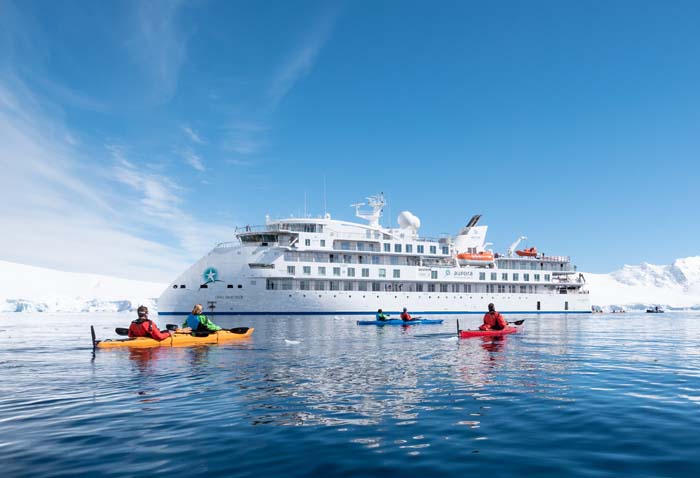 Greg Mortimer - Al Bakker
I am thrilled to inform you that an early registration discount of 25% is available for the Ireland cruise and up to 20% for the two Scotland cruises. The discount is available only while supply lasts. What's more, those who register for more than one cruise will receive an additional 5% discount!
Looking ahead, I expect 2022 will be a banner year for travel. I hope you will consider joining us on one or more of these exceptional voyages. I encourage you to register soon to take advantage of these amazing opportunities for savings. Full itineraries for each departure will be available within the next two weeks.
Ireland's West Coast aboard the Greg Mortimer, May 13–26, 2022 with David Ascanio; cabins start at $12,395 per person in double occupancy from Dublin. Register now and receive a 25% early booking discount on select cabins, while supply lasts.
Join David Ascanio for a circumnavigation of lovely Ireland, a beautiful land of scenic and cultural highlights, breeding seabirds and landbirds, and rich Celtic tradition. Unlike most cruises to the British Isles, this one explores the magisterial and wild west coast, home to soaring cliffs, rugged mountains, wave-scalloped shorelines, and timeless island monasteries.
Wild Scotland aboard the Greg Mortimer, May 26–June 6, 2022 with Brian Gibbons; cabins start at $10,595 per person in double occupancy from Edinburgh (ends in Aberdeen). Register now and receive an early booking discount up to 20% on select cabins, while supply lasts.
Brian Gibbons will lead this excellent cruise that explores some of the most famous locations in Scotland: The Inner Hebrides, Outer Hebrides, St. Kilda, the Shetlands, Fair Isle, and the Orkneys. In tandem with considerable natural history endeavors, such as seaside cliffs thronging with breeding seabirds, this trip emphasizes a number of Scotland's superb historical, cultural, and scenic attractions including ancient villages and fortresses, Fingal's Cave, Jarlshof, Skara Brae, the Standing Stones of Stenness, the Ring of Brodgar, and more.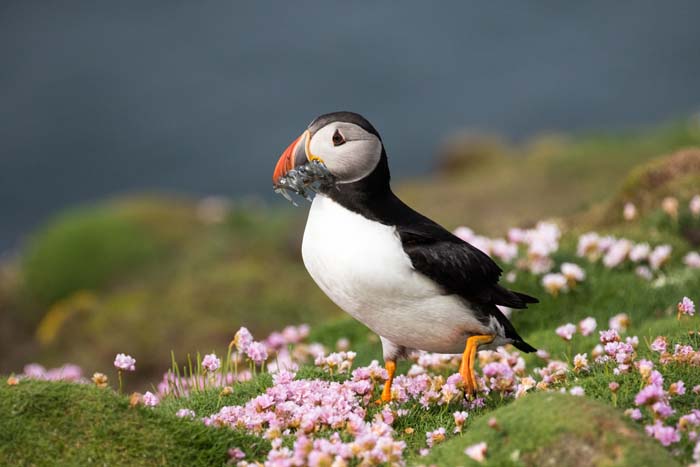 Atlantic Puffin, Fair Isle - Michael Baynes
Scotland, Faroes, Jan Mayen & Svalbard aboard the Greg Mortimer, June 5–20, 2022 with Andrew Whittaker; cabins start at $13,795 per person in double occupancy from Aberdeen, Scotland (ends in Longyearbyen, Norway). Register now and receive an early booking discount up to 20% on select cabins, while supply lasts.
VENT's first-ever cruise from Scotland to the Svalbard Archipelago offers a wondrous natural history experience blended with significant cultural highlights. From the dramatic Orkneys and Faroe Islands of Scotland to the glacial landscapes and Arctic wildlife of Jan Mayen and Svalbard, this trip is chock-full of sensory delights, including the chance to see Polar Bears. Andrew Whittaker leads.
BRAND-NEW IN '22: CHILE & ARGENTINA; KENYA
Since the publication last fall of our 2021–2022 annual catalog of tours, we have added two additional tours to our schedule: a birds and wine tour to Chile & Argentina and a birding and wildlife tour to Kenya.
The Lands of Carménère & Malbec: Chile & Argentina: Birds & Wine
Chile is a magnificent country rich in landscapes, birds, and wildlife. There is an undeniable allure to this country, and that explains in large part the popularity of our Wild Patagonia & Central Chile tour, which sells out almost every year. Along with Andrew Whittaker, that tour is co-led by Fernando Diaz, a native of Chile and a person with great knowledge of Chilean natural history and culture. Some time ago, Fernando approached us with an idea for a different kind of tour, one that incorporates Chile's wonderful birding and natural history opportunities with an exploration of its celebrated wine-making region and that of Argentina right next door. As you may know, Chile and Argentina together form one of the world's great wine grape growing regions. Specifically, the Carménère (Chile) and Malbec (Argentina) regions are especially famous. The idea of a new tour that capitalizes on the marvelous birding and scenic opportunities of these countries, while including an important cultural component, holds great appeal to me. The result is The Lands of Carménère & Malbec: Chile & Argentina: A Birds & Wine Tour.
This tour will operate February 28-March 14, 2022. Participants will travel across a broad section of Chile into Argentina, traveling through an array of landscapes from the coast to the mountains. Highlights include several excursions into the Andes, a pelagic trip in the Humboldt Current offshore, birding in montane forest ecosystems and dry inter-mountain valleys, and excursions to vineyards in Chile and Argentina, where local experts will provide an intimate look into the production process of its vaunted wines. Along the way we will encounter a wonderful collection of birds, among which are such sought-after species as Andean Condor, Diademed Sandpiper-Plover, Humboldt Penguin and much more.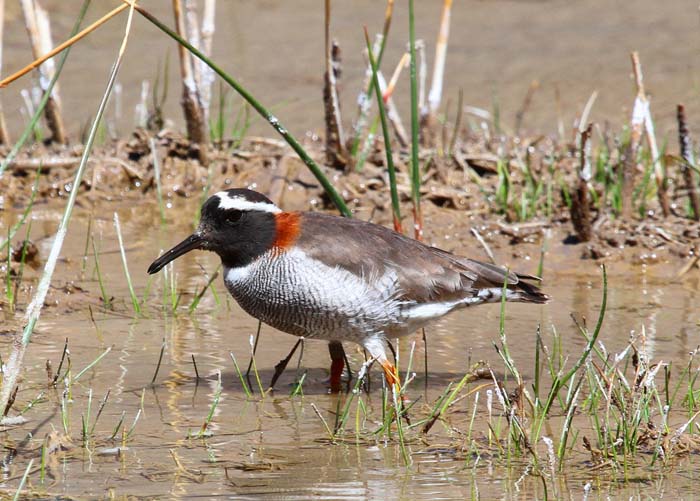 Diademed Sandpiper-Plover - Andrew Whittaker
Co-leading this tour with Fernando Diaz will be Rafael Galvez. Besides his renown as a birder and artist, Rafael possesses a breadth of cultural interests, together which make him the ideal co-leader for this tour. Rafael has co-led a number of other VENT tours that combine nature with culture including our annual tour to Hungary and the Czech Republic, Israel, and Portugal.
Information about this tour will appear on our website in the next week. A full itinerary will be available by April 1. The tour will be limited to 14 participants. For more information, please contact Patrick Swaggerty by email (patrick@ventbird.com) or by phone (800-328-8368 or 512-328-5221).
Kenya: Marvelous Birds & Exceptional Wildlife
In the last edition of VENTFLASH, I shared the exciting news that after an absence of a number of years, VENT will return to Kenya with a brand-new tour in the fall of 2022. At the time, I gave approximate dates. I am now able to confirm that the tour dates will be October 30-November 17, 2022. This tour will be led by Machiel Valkenburg and will be limited to 8 participants. Following the announcement in VENTFLASH, we immediately received our first three registrations. Please visit our website to learn more about this excellent trip. A full itinerary will be posted within the next week or so.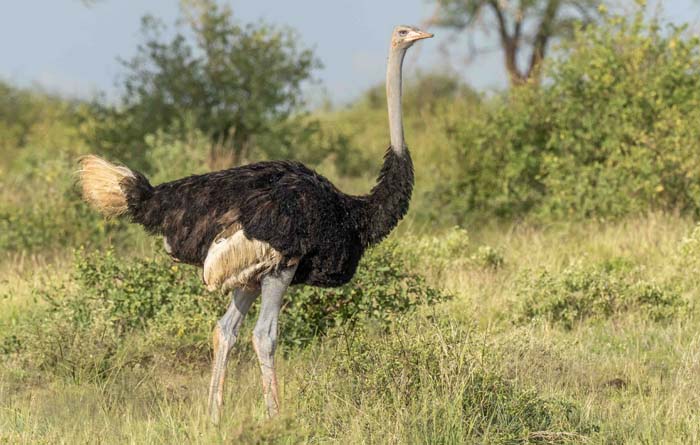 Somali Ostrich - Machiel Valkenburg
I have personally visited Kenya twice and fell in love with it both times. Kenya is a beautiful country and possesses what is perhaps the greatest combination of birds and mammals in Africa. Our tour will visit a number of classic destinations such as the Masai Mara, Kakamega Forest, Mount Kenya, and Samburu.
Kenya: Marvelous Birds & Exceptional Wildlife, October 30-November 17, 2022 with Machiel Valkenburg and a local leader; price to be announced in double occupancy from Nairobi. Limit 8. 5 spaces available.
For more information, please contact Patrick Swaggerty by email (patrick@ventbird.com) or by phone (800-328-8368 or 512-328-5221).
KEEPING UP WITH VENT TOUR LEADERS: BRIAN GIBBONS & ERIK BRUHNKE
VENT has not operated a tour since the third week of March last year. For our tour leaders, whose livelihoods depend on their ability to guide tours, the last year has been tough. After this prolonged period of inactivity, I can report that they are as anxious as anyone to get back into the field and again share their passion for birds and nature with our travelers. Recently, longtime tour leader Brian Gibbons expressed an interest in letting our travelers know how he is doing and how he's spent his time in the unprecedented year that's been. My discussion with Brian led to conversations with other tour leaders, who also expressed interest in keeping up with our travelers. As a result, for this edition of VENTFLASH, I've asked Brian and fellow tour leader Erik Bruhnke to share brief updates on how they've occupied their time since the onset of the pandemic. I thought you'd like to hear a bit about how they are doing and what they've been up to.
From Brian Gibbons: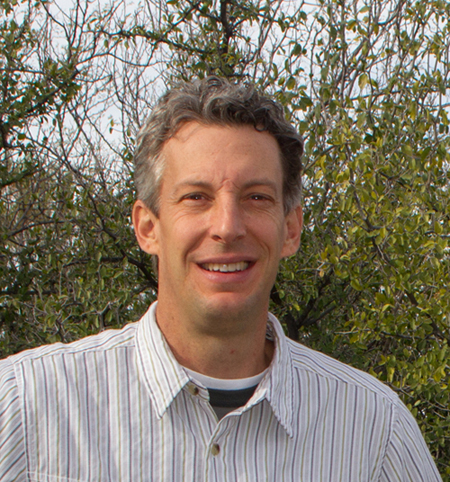 Brian Gibbons
"I returned home on March 16, 2020 from VENT's Yucatan, Mexico tour, assuming I wouldn't be traveling for a while. Little did I know that almost a full year later, I would still be yearning to get back out into the world and see its birds. In the spring, I filled my mornings birding the Sonoran Desert near my house, while the days were occupied with my son, Grayson (who would turn six in the fall), while my wife, Lacrecia, worked full-time from home. The southbound migration brought birds to me, as our house sits on a mini-flyway. Every morning from July through October I watched orioles, tanagers, sparrows, and buntings flit over my house. Then, when Grayson would get up in the morning, we worked at online Kindergarten, which, it turns out, I'm not very good at! Grayson returned to school in late October, where Miss Aeron and Mary Beth have been his favorite teachers over me. Now, with the days lengthening, I look forward to the return of migrants and, soon thereafter, the world."
From Erik Bruhnke: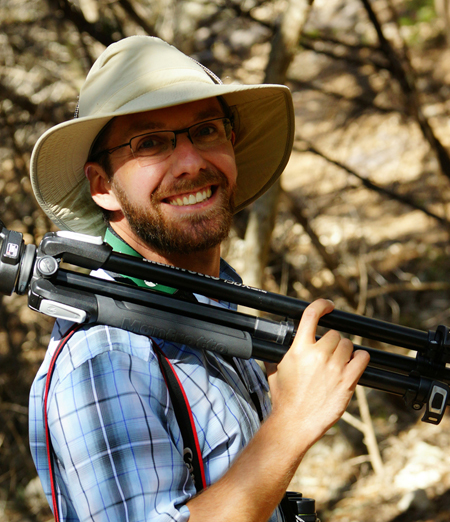 Erik Bruhnke
"After leading VENT's Spring Hawaii tour, which ended in early March of last year, none of us knew what the upcoming months would hold. Birds and nature have helped bring peace and happiness to our lives since the pandemic began. This past summer in Cape May, New Jersey, I taught families about the diversity of bird species and amazing ecology found along New Jersey's shoreline. The Jersey shore is home to Horseshoe Crabs and so much more! It was exhilarating. In the fall, I worked as an interpreter at the Cape May Hawkwatch, teaching about the marvels of migration that occur there every year. This winter I've been leading private birding trips throughout northern Minnesota. Just recently, I was delighted to see Spruce Grouse and a Great Gray Owl in the early morning hours, followed by Bohemian Waxwings, Boreal Chickadees, and a Black-backed Woodpecker as the day progressed. It's a winter wonderland, and this sense of place provides a happy heart during these challenging times. Here's to a positive future."
I hope you enjoyed reading these short updates from these fine men. Your support of our company and our tour leaders during these unprecedented times has been hugely important to us all.
Even though we are in the midst of winter, the lengthening days allow us to turn our thoughts to the coming of spring, one of my favorite seasons. I first read Spring in Washington (1946), by Louis Halle, decades ago, but decided to read it again a few years ago. With the second reading, I found it even more wonderful than I'd remembered. Afterward, I vowed to reread the book every year as I anticipated the coming of spring. Recently, I came across the spring 1968 issue of Atlantic Naturalist, the journal of the Audubon Naturalist Society, in which John W. Nason wrote of that book:
"As I reflect on the multitude of books published and read over the past thirty years, I can think of none to which I have returned more often and with more constant satisfaction than Louis J. Halle's Spring in Washington, a mixture of ornithology, international affairs, and reflections on the human scene. Written by a State Department official during World War II, it is an escape to the real world of nature and of man. 'To snatch the passing moment and examine it for eternity is the noblest of occupations,' writes Halle. He does so with quiet wisdom and originality. To read him is inevitably to share his passion."
I want to share a few passages from this wonderful book in hopes it will inspire you to read it:
"The mathematicians reckon that spring begins March 21, but the mathematicians are a month behind the season the year around. For those who observe the first signs, spring comes earlier than others know.... As I left my house at daybreak January 22, a cardinal was singing cue-cure-cue-cue-cure-cue rapidly. On the 28th, a Sunday, the temperature rose above freezing and the sun shone all morning through such a delicate haze as softens the horizons of spring. The same cardinal was singing from the same tree. The time for monitoring the arrival of spring was at hand. "
On January 10, I saw a male Northern Cardinal singing from the top of a tree in front of my house. At that moment I decided then was the time to read Spring in Washington for the year.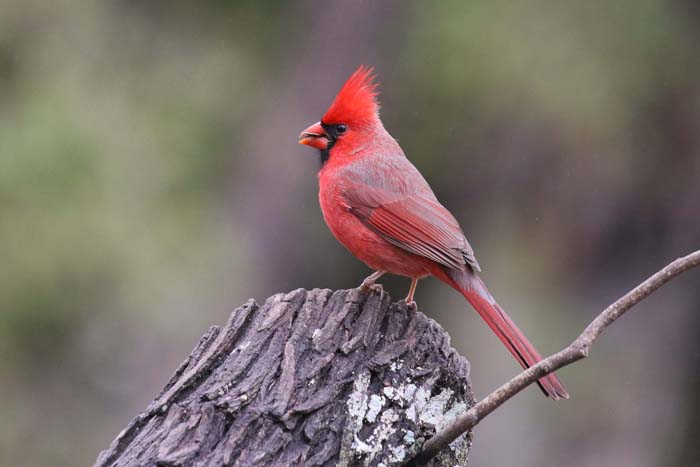 Northern Cardinal - Michael O'Brien
Halle wrote, "So early in the year, it takes a long view and a stubborn faith to recognize the advent of spring. Yet this is what it takes to recognize life itself and to embark on it as an enterprise. It is the formula that if I were a fairy godmother, I should bestow on my first godchild."
"Every morning is now a fresh wonder, no two quite the same…Looking across the river, I see the sun rise brilliantly and feel its warm rays flash across the land at the same moment that the countryside about me is transformed into light and shadow. All the birds are sparkling and ebullient in the sharp dawn. A redwing is singing conqueeree-ee-ee and shaking out its black-and-scarlet wings at each utterance. This is life beginning all over again, emerging from the darkness and damp into a new day. It is spring in a microcosm."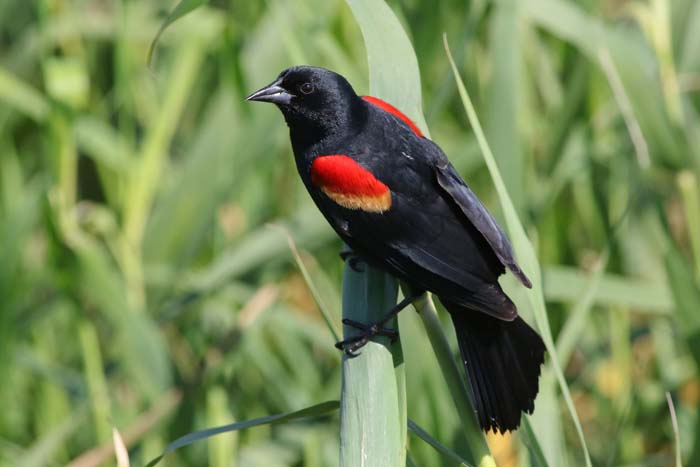 Red-winged Blackbird - Michael O'Brien
"The discovery of spring each year, after the winter's hibernation, is like the rediscovery of the universe. In my bleak winter quarters, preoccupied with the problems of the moment, I had forgotten the immeasurable richness and continuance of life. This recollected smell of fresh loam in my nostrils is the smell of eternity itself."
"To find oneself suddenly in the open after a long spell of confinement is to experience revelation."
I am enjoying winter as I see seven species of ducks on the river near my house, several species of sparrows, flocks of Cedar Waxwings, and four aggregations of gorgeous Mountain Bluebirds, a bird that is rarely seen in Central Texas, but as with Halle, my thoughts are turning to spring when the wildflowers start to bloom, the trees put on leaves, and birds that wintered in the Tropics appear. There is so much in nature to enjoy every day and so much to look forward to experiencing.
I hope the winter has not been severe where you live, and that you too are sustained by thoughts of spring.
Best wishes,
Victor Emanuel