VENTFLASH #289
August 16, 2022
Dear friends:
I am very happy to report that VENT is having one of the best years in its 46-year history. After 13 months without operating tours (March 2020–April 2021), we resumed tour operations in late April 2021, starting with a tour to Big Bend National Park and the Texas Hill Country. That tour was the first of 58 tours that would operate that year as VENT began its return to full tour operations. The highlight of 2021 occurred in early November with our 45th Anniversary Celebration, held in McAllen, Texas. It was a magnificent occasion attended by almost 140 tour participants and VENT staff. With great birding and the camaraderie to match, this event signaled that VENT remains a strong company despite all that had occurred in the previous two years.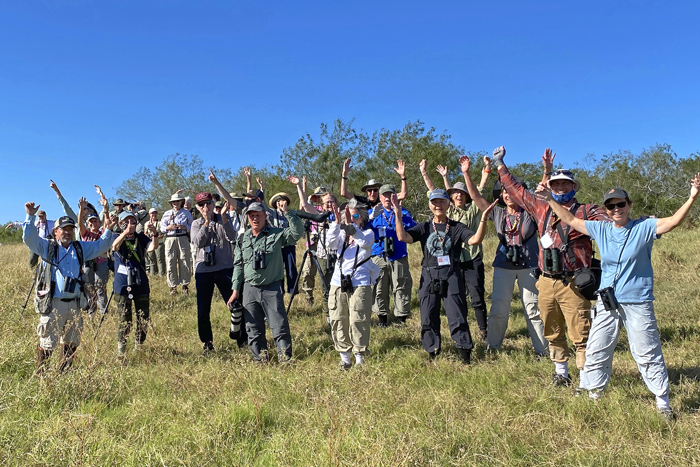 Celebrating American Flamingo at King Ranch, VENT's 45th Anniversary - Michael O'Brien
Even with the Omicron-fueled winter surge, we had every reason to believe that 2022 would be an even better year, but we never dreamed just how much better it would be. This year to date, we have operated more than 90 domestic and international departures, including tours to great destinations such as Alaska, Arizona, California, Colorado, Florida, Hawaii, Minnesota, New Mexico, North Carolina, Texas, Belize, Borneo, Colombia, Costa Rica, Cuba, Ecuador, Finland and Norway, Greece, Kazakhstan, Panama, Portugal, Trinidad, and Uganda. In addition to our land-based tours, this year we have operated cruises to the Amazon River, Ireland, Scotland, Svalbard, Portugal and Spain, and Greece. All were very successful.
Our tour leaders are so glad to be leading tours again and sharing birds and nature with our travelers. The participant tour evaluations we have received have been very enthusiastic, while the reports we have received from our tour leaders have been spectacular.
Between April 20, 2021 and July 1, 2022, more than 1,100 people have participated on VENT tours. Due to the effectiveness of our COVID prevention protocols, we have kept the appearance of COVID on our tours to a relative minimum, with cases confirmed on only six tours this year. Among the six cruises we've operated, in only one instance (a participant on our Wild Ireland cruise) was COVID detected. All cases have been mild with full recovery reported in 5–10 days. We are very proud of our success in keeping our participants and tour leaders safe.
All the countries where we operate tours are open to travelers. The local leaders, hotel staff, and restaurants are so happy to be back in business. As the pandemic gradually recedes, now is a great time to travel, to visit amazing places where you will see a marvelous array of birds and wildlife. Nothing raises your spirits as much as time in nature.
IN THIS ISSUE:
COVID PROTOCOLS UPDATE
ANTARCTICA CRUISE OPPORTUNITY THIS WINTER
VENT WEBINAR: INDIA: BIRDS & CULTURE ON THE MAHARAJAS' EXPRESS
TOUR LEADER REPORTS FROM THE FIELD
INTRODUCING VIRGINIA BROWN, OUR NEWEST COLLEAGUE
FEATURED TOUR LEADER: DAVID ASCANIO
FALL TOURS WITH SPACES STILL AVAILABLE
CLOSING THOUGHTS
While the pandemic situation continues its steady, if uneven, improvement, the emergence this year of highly transmissible subvariants is continued cause for concern. Since our last update six months ago, VENT has fared very well in its efforts to prevent the appearance of COVID on its tours. While COVID has indeed been confirmed on a few of our tours, the cases have been restricted to one or two individuals and quickly contained. We have not faced mass spreader events, a claim that a number of other companies cannot make. Dating to April 2021, when VENT returned to tour operations, in only one instance has a tour been substantially disrupted due to COVID. Our success in operating our tours while keeping people healthy is credited to: 1) Our vaccination requirement; and 2) Our relatively stringent COVID-19 mitigation protocols, namely the wearing of masks when riding in vehicles.
We take this opportunity to re-emphasize our lasting commitment to the well-being of our tour participants and tour leaders. COVID is still out there, and in response, we feel we cannot let our guard down. To address our concerns and any you may have, we have updated our COVID-19 Protocols, effective July 21, to reflect changing circumstances. The most important changes are summarized here. These policy changes will remain in effect for an undetermined period of time. Please refer to the Coronavirus Travel Update page of our website to view our complete statement and associated COVID-19 Protocols document.
Booster shots: Early this year, we enhanced our vaccination requirement policy (primary series) to include a booster shot. The enhanced policy has served us well to this point, but has become increasingly difficult to maintain, and therefore is no longer in effect. VENT now strongly recommends all tour participants be Up to Date with COVID-19 booster shots.
Pre-departure COVID testing: From the time VENT resumed tour operations in April 2021, we have strongly recommended that all participants get tested for COVID prior to departing for a tour. Given the especially high transmissibility rate of the subvariants, we re-emphasize the importance of pre-departure testing. A "Rapid" antigen test taken on the day before departure is a recommended and generally reliable method for virus detection. At the very least, participants should administer an at-home test. The purpose of a pre-departure test is to catch a possible infection before you attempt to travel and/or join the tour group. Having contracted COVID previously does not protect you from reinfection!
COVID testing on tour: Self-test COVID testing will be required of tour participants and tour leaders on all tours departing on or after August 1, on the first and third days of the tour. Each tour participant must bring two home test kits with him or her to the tour. Your tour leaders will have test kits, but these are intended for surplus use in the event a participant does not have enough testing materials with him or her, or in case additional testing is needed during the tour. Such testing will help prevent the spread of COVID to our tour participants and tour leaders. Knowing that all of your fellow travelers have tested negative will make everyone feel safer.
Masks. We are no longer enforcing mask-wearing in all enclosed space environments except when traveling in touring vehicles. Masks are still required in these situations. While we sympathize that everyone is exhausted and worn-out from the events of the past two years, we still feel that outside of vaccination, wearing a mask provides the best protection against this highly contagious virus.
Your patience and understanding are appreciated.
ANTARCTICA CRUISE OPPORTUNITY THIS WINTER
Our annual cruise to Antarctica, South Georgia & the Falkland Islands is always among our most desirable departures. If you haven't yet been to Antarctica, or feel like you've missed out on the chance to travel there with VENT, I am pleased to inform you of a single cabin that has become available on our upcoming departure, December 27, 2022–January 17, 2023.
On this departure, we'll again partner with Polar Latitudes, traveling aboard the lovely Seaventure. This trip will be led by Andrew Whittaker, who has led the majority of our Antarctica cruises in recent years. This trip had been sold out for months, but a cancellation has resulted in one cabin (two berths) again becoming available.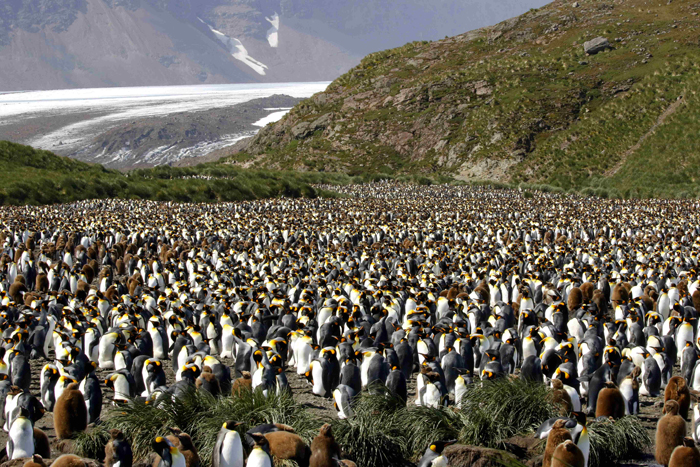 Mega colony of King Penguins, Salisbury Plain, South Georgia, Antarctica - Andrew Whittaker
Antarctica, South Georgia & the Falkland Islands aboard MS Seaventure, December 27, 2022–January 17, 2023 with Andrew Whittaker; cabins start at $25,385 per person in double occupancy from Ushuaia, Argentina. Limit 20; 1 cabin (2 spaces) available.
I consider a trip to Antarctica one of the greatest experiences a person could ever have. If you've not yet been to the White Continent, and are able to go on relatively short lead time, I hope you will consider joining one of these exceptional trips.
To learn more about the specifics of what a trip to Antarctica entails, please visit our YouTube channel and view our webinar, Voyage of a Lifetime: Antarctica, South Georgia & the Falkland Islands, presented by Andrew Whittaker in February 2021.
VENT WEBINAR: INDIA: BIRDS & CULTURE ON THE MAHARAJAS' EXPRESS
Victor Emanuel, Barry Lyon, and special guest Raj Singh will present our next webinar: India: Birds & Culture on the Maharajas' Express. We hope you'll join them Thursday, August 25, 2022 at 1:00 pm CDT to learn more about this captivating and comprehensive tour of India by train, January 25-February 10, 2023. Register for the webinar here.   
TOUR LEADER REPORTS FROM THE FIELD
Among the true joys of my job is receiving reports from our tour leaders of outstanding bird and wildlife sightings on our tours. These reports speak to the essence of what we do and why we do it. VENT tours are designed to connect people with the natural world. They provide close encounters with nature's wonders, which provide our participants with the kind of soul satisfying delight that can't be experienced through more material means, like buying a car or a new television. Our tours change the way people think about travel and how they prioritize their interests. I have spent most of my life traveling, and the allure of nature is never far away. Whenever I read the reports from our leaders, I am ever-tempted to get on a plane and go to see these things for myself. With these thoughts in mind, I will share with you some of the highlights from VENT tours I've heard about over the last five months. Enjoy!
Barry Zimmer, Best of Belize, March: "All three hawk-eagles in one morning, several Great Curassows, Agami Heron, eleven Jabirus, three Tody Motmots...."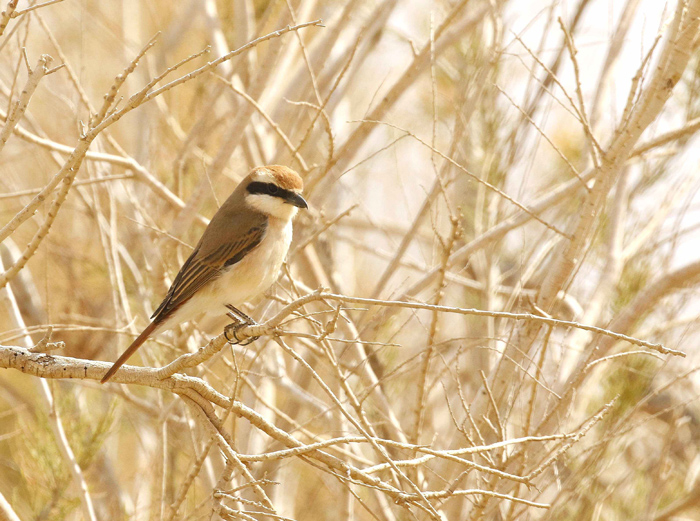 Turkestan Shrike, Israel's third record - Andrew Whittaker
Andrew Whittaker, Southern Israel, March: "Southern Israel tour going great, including a mega-rare Turkestan Shrike—the 3rd country record."
Andrew Whittaker, Nepal: Himalayan Paradise, April: "Magical Nepal trip finished with stunning Red Panda and Tragopan observations."
Barry Zimmer, Spring Grand Arizona, May: "This year's Spring Grand Arizona tour had it all: 10 species of hummingbirds, 8 species of owls, and 4 Mexican vagrants. It was one of the most successful spring Arizona tours ever."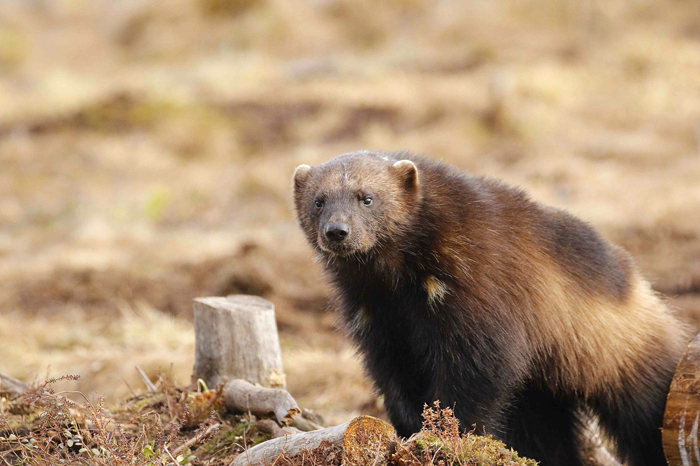 Wolverine, Finland - Andrew Whittaker
Andrew Whittaker, Finland Pre-trip, May: "Finishing up our NEW Finland Pre-trip (Best of Finland & Arctic Norway). AWESOME is an understatement. Group loved it. Incredible mythical Wolverine seen multiple times. Also, Eurasian Brown Bears."
Andrew Whittaker, Finland & Arctic Norway, May: "Pleased to report the new Finland & Arctic Norway tour finished in style. So many highlights including 6 species of owls, incredible lekking Capercaillie, 4 other grouse species, Smew, Garganey, Steller's Eider, Eurasian Dotterel, Broad-billed Sandpiper, Yellow-billed Loon, White-tailed Eagle, Black and Gray-headed woodpeckers, Siberian Jay, and Gray-headed Chickadee…and incredible Arctic scenery."
Victor Emanuel, Northern Greece, May: "Amazing day. Incredible looks at a perched Eleonora's Falcon, then a marvelous boat trip on Lake Kerkini where we saw 1,000 Great Cormorants, Pygmy Cormorants, 50 Dalmatian Pelicans, 50 Great Crested Grebes, and more."
Kevin Zimmer, Pribilofs-Anchorage Pre-trip (Grand Alaska), May: "We scored 10 Bramblings last night…and had a fantastic morning at the bird cliffs today with close views of Red-faced Cormorant…just returned from seeing 200 King Eiders and an Emperor Goose."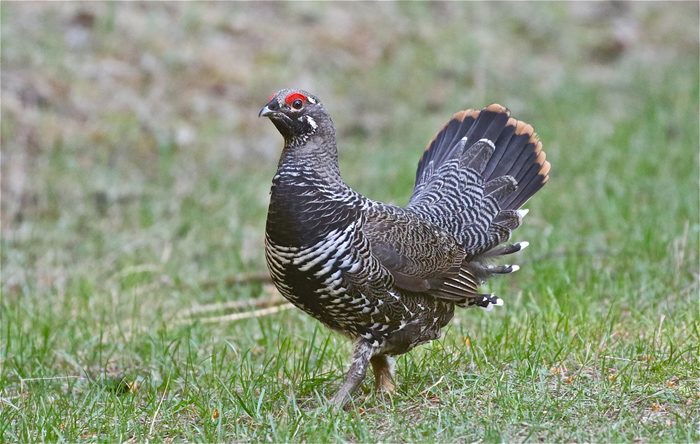 Spruce Grouse (male), Anchorage, Alaska - Kevin Zimmer
Kevin Zimmer, Pribilofs-Anchorage Pre-trip (Grand Alaska), May: "Just back from an epic Spruce Grouse encounter on the last day of the Pribilofs-Anchorage Pre-trip, with a male bird that paraded around at our feet for 30 minutes. The group was ecstatic! Yesterday we had superb studies of both Black-backed and Three-toed woodpeckers."
Andrew Whittaker, Svalbard cruise, June: "5 Polar Bears, Blue and Fin whales, Walrus, Arctic Fox, King Eider, poorly known Bowhead Whales, and Bearded and Ringed seals."
Dion Hobcroft, Uganda Highlights, June: "Finished a successful trip in Uganda—some 452 species of birds and 48 mammals including Gorillas!"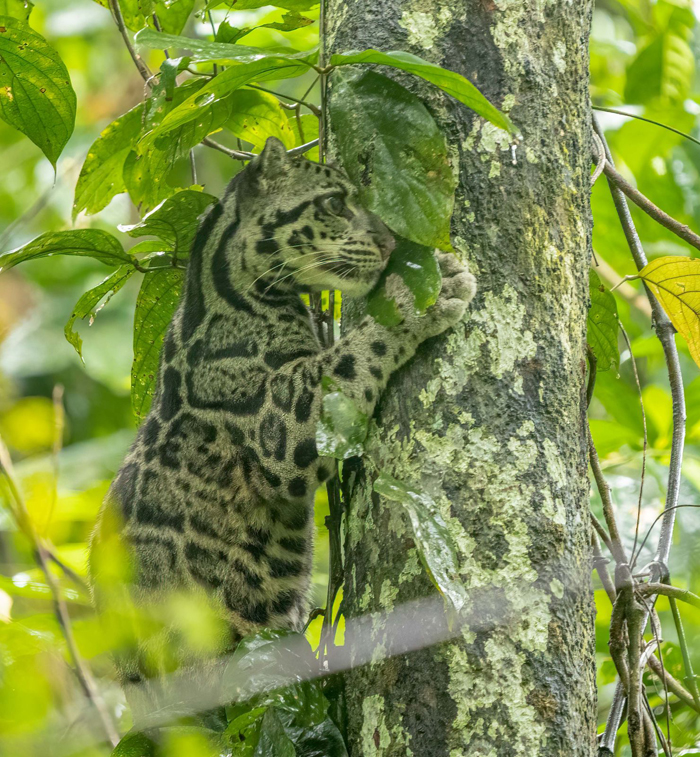 Clouded Leopard, Borneo - Machiel Valkenburg
Machiel Valkenburg, Borneo, July: "Today we enjoyed a fantastic CLOUDED LEOPARD in Danum during the Borneo tour. This mammal has never before been seen on any VENT tour!"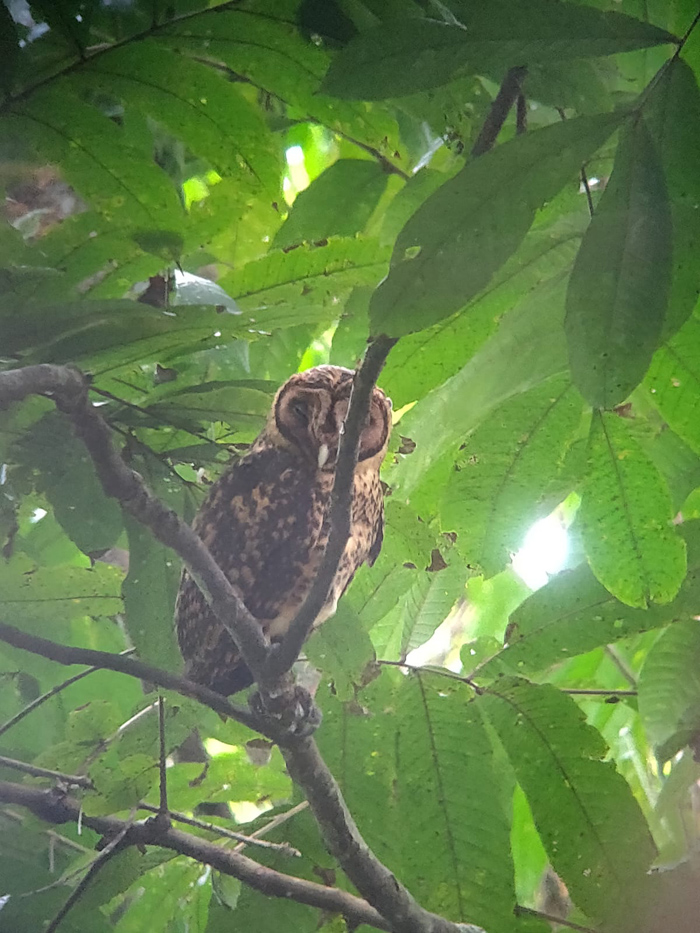 Golden Masked-Owl, West New Britain - Max Breckenridge
Max Breckenridge, PNG West New Britain, July: "A couple of legendary birds seen on our West New Britain Extension to Papua New Guinea: Golden Masked-Owl and New Britain Rail."
Kevin Zimmer, Brazil: Pantanal Safari, July: "Winding down my Brazil, Pantanal tour. We left Jaguar-land with 13 Jaguar encounters under our belts…and a Zigzag Heron!"
I hope reading these reports will stir your interest in getting back out into nature as much as it does mine.
INTRODUCING VIRGINIA BROWN, OUR NEWEST COLLEAGUE
As part of our ongoing recovery from the pandemic, we have augmented our Operations team with the addition of another staff member at the VENT office. Although our existing staff did an outstanding job of carrying on through the time of pandemic, the surge in business over the last year has highlighted the need for additional personnel. With that, I use this opportunity to introduce Virginia Brown, who joins VENT as an Assistant Operations Manager.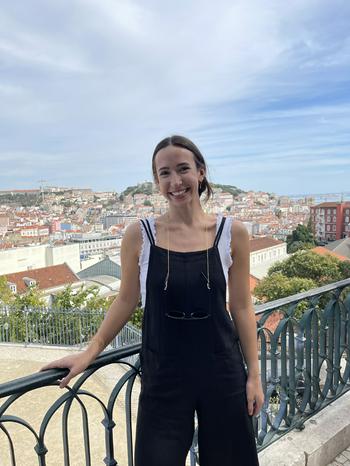 Virginia Brown
A native of Austin, Texas, Virginia is a recent graduate of Texas Tech University, where she received a B.A. in Communication Studies. Away from her work, Virginia possesses a variety of interests, among which are traveling and an array of outdoor activities including swimming and hiking.
Virginia will work primarily with longtime Operations Managers Greg Lopez and Patrick Swaggerty, and you can be sure you will hear her voice on the phone from time to time.
I am delighted to welcome Virginia to the VENT community.
FEATURED TOUR LEADER: DAVID ASCANIO
David Ascanio, a Venezuelan birder and naturalist, has guided tours for VENT for almost 20 years. His travels have taken him throughout the American Tropics and beyond. David combines superb birding skills with an astonishing command of bird vocalizations. He has published a book for children about bird songs and coauthored the descriptions of two new species, the Rio Orinoco Spinetail and the Delta Amacuro Softtail.  He is the senior author of the Field Guide to the Birds of Venezuela (2017). David is an excellent communicator, has a great sense of humor, and is tireless in helping others find birds and wildlife. These traits have made him one of the most popular naturalists and guides in the Neotropics. To learn more about David and his rise from self-taught ornithologist to accomplished tour leader, check out the current Featured Tour Leader page on our website.
David Ascanio
FALL TOURS WITH SPACES STILL AVAILABLE
Reviewing our tour schedule for the remaining months of the year, I am pleased that many of our tours are full or almost full. That our upcoming tours are so well subscribed is testament to the fact that pandemic-related concerns are gradually receding.
While at this point many people are making travel plans for 2023 and beyond, I thought perhaps I could entice you to join a VENT tour in the coming months. A few spaces are still available on autumn tours to a variety of wonderful destinations near and far:
Lion roaring, South Africa - Geoff Lockwood
South Africa: The Southwestern Cape & Kruger, September 17–October 2, 2022 with Geoff Lockwood; $10,250 in double occupancy from Cape Town (ends in Johannesburg). Limit 8; 1 space available.
Cape May: The Magic of Fall Migration, September 18–24, 2022 with Louise Zemaitis and Michael O'Brien; $2,895 in double occupancy from Philadelphia. Limit 14; 5 spaces available.
Caucasus Georgia: Birds, Ancient Chants & Wine, September 23–October 9, 2022 with Rafael Galvez and Attila Steiner; $8,295 in double occupancy from Tbilisi. Limit 14; 4 spaces available.
Southern Portugal in Autumn: Birds & History, September 30–October 12, 2022 with João Jara and a local leader; $6,995 in double occupancy from Lisbon. Limit 14; 5 spaces available.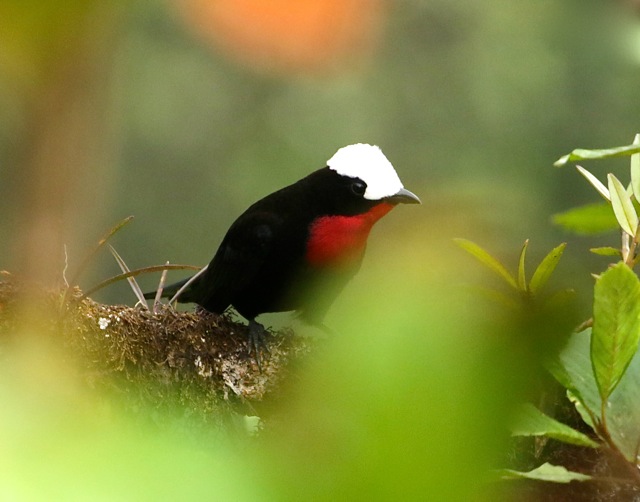 White-capped Tanager, Colombia - Steve Hilty
Southern Colombia: Eastern & Western Slopes of the Andes: An Extravaganza of Birds, October 6–20, 2022 with Steve Hilty and a local leader; $7,195 in double occupancy from Bogotá. Limit 8; 4 spaces available.
Alaskan Fall Magic: Ross's Gull Migration & Northern Birds and Mammals, October 8–16, 2022 with Kevin Zimmer; $5,745 in double occupancy from Anchorage. Limit 7; 4 spaces available.
Fall Hawaii, October 13–22, 2022 with Brennan Mulrooney and Glenn Klingler; $7,195 in double occupancy from Honolulu (ends in Hilo). Limit 12; 2 spaces available.
Fall at Panama's Canopy Tower, October 15–22, 2022 with Barry Zimmer and a local leader; $3,495 in double occupancy from Panama City. Limit 12; 1 space available.
Guyana: A Special Tour Supporting the Red Siskin Initiative, October 23-31, 2022 with David Ascanio, Mike Braun, and Ron Allicock; $7,295 in double occupancy from Georgetown. Limit 10; 5 spaces available.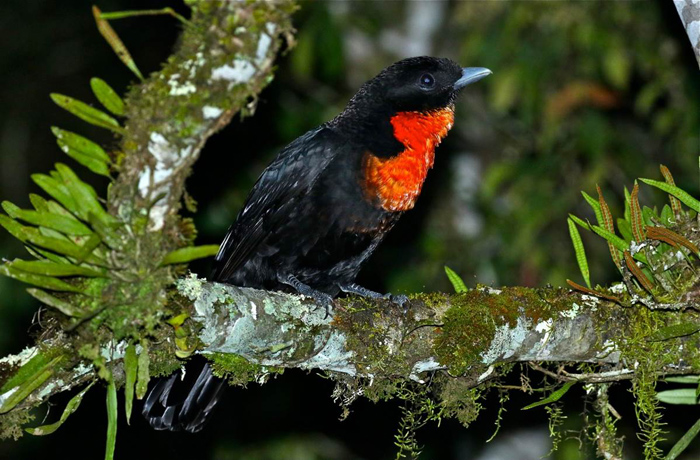 Red-ruffed Fruitcrow, Intervales State Park, Brazil - Kevin Zimmer
Southeastern Brazil: Best of the Atlantic Forest, October 23–November 8, 2022 with Kevin Zimmer and a local leader; $5,995 in double occupancy from Sao Paulo (ends in Rio de Janeiro). Limit 10; 4 spaces available.
Kenya Highlights: Masai Mara, Great Rift Valley & Kakamega Rainforest, October 30–November 17, 2022 with Machiel Valkenburg and a local leader; $12,995 in double occupancy from Nairobi. Limit 8; 4 spaces available.
Israel: Birds, History & Culture in the Holy Land, November 2–14, 2022 with Rick Wright and Jonathan Meyrav; $7,695 in double occupancy from Tel Aviv. Limit 14; 2 spaces available.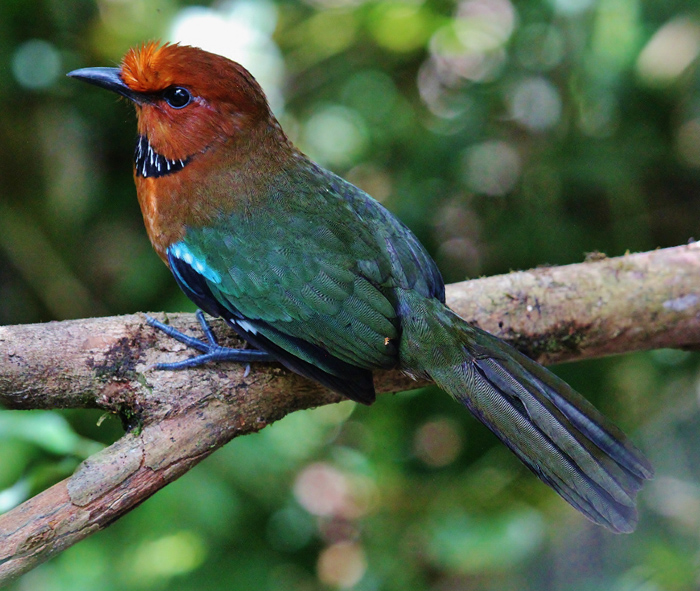 Rufous-headed Ground-Roller, Madagascar - Dion Hobcroft
Madagascar Highlights, November 6–21, 2022 with Dion Hobcroft; $9,995 in double occupancy from Antananarivo. Limit 8; 4 spaces available.
Ecuador: Avian Jewels of the Northwest Andes, November 8–17, 2022 with Paul Greenfield and Brian Gibbons; $3,895 in double occupancy from Quito. Limit 14; 4 spaces available.
Costa Rica: A Relaxed & Easy Tour, November 12–20, 2022 with David Ascanio; $4,895 in double occupancy from San José. Limit 10; 1 space available.
New Zealand Highlights, November 30–December 18, 2022 with Dion Hobcroft and a local leader; $8,595 in double occupancy from Auckland (ends in Dunedin). Limit 12; 5 spaces available.
Time with my family and close friends, time in nature, and classical music give me a rich life. I especially enjoy time in nature with young people. Here in the Austin area, about twenty years ago, the Shield/Ayres family created El Ranchito, a summer camp for kids from disadvantaged families. Every year in June, for most of the last fifteen years, my colleague Barry Lyon and I have appeared as special guests at the camp to lead the kids on an owl prowl. Barry gives a talk on owls and asks the kids to raise their hands if they have seen an owl. Almost all of them raise their hands. This year we were unable to show them an owl, but a Common Raven perched nearby afforded great scope views. Before the owl prowl, a ten-year-old boy came up to my table, gave me a toy sloth he was carrying, and borrowed my binoculars. For a few minutes, as I hugged the sloth and he looked through my binoculars, I became the kid and he became the birder!
This summer has been one of the driest and hottest in Texas history. Under such conditions, birding is not pleasant except in the early part of the day. At the start of August, we began seeing big cumulus clouds, which provide some measure of shade and make for lovely sunsets. As a result of the drought, the Hornsby Bend water treatment ponds have more exposed mud than usual. This condition has made observing shorebirds much easier. On one day last week, I saw 13 species of shorebirds including numbers of Pectoral and Baird's sandpipers. Looking at those shorebirds and realizing that many of them had bred in the Arctic and will winter in the southern parts of South America reminded me of a passage from The Wind Birds, by my friend Peter Matthiessen (1967): "The restlessness of shorebirds, their kinship with the distance and swift seasons, the wistful signal of their voices down the long coastlines of the world make them, for me, the most affecting of wild creatures."
One of my favorite memories from my trips to Antarctica was seeing a flock of Baird's Sandpipers flying by the ship. I knew Peter was on the other side of the ship. I ran over to tell him about the sandpipers. I was delighted when he told me he had seen them fly past. At that moment we were at the tip of Tierra del Fuego, thousands of miles from where these birds had bred. 
Regardless of the conditions, there is always much to see in nature.
Best wishes,
Victor Emanuel