February 5, 2020
VENTFLASH #264: RECENT NEWS & 2020 TRAVEL OPPORTUNITIES!
Dear friends: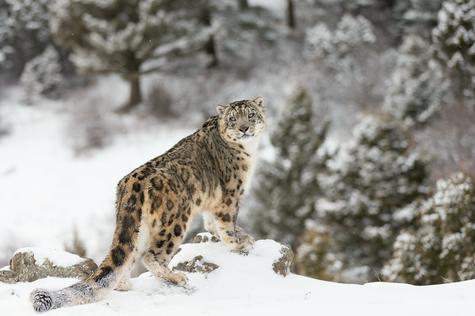 Snow Leopard ©? Dennis W. Donohue/shutterstock
It has been a long while since you last heard from me. December was a remarkably busy time here at VENT—due mostly to our hosting our biennial Company Meeting—while the arrival of January saw our winter tour season begin in earnest. I welcome the opportunity to get "back in the saddle" and reconnect with our travelers!
I am most pleased to announce that 2019 was the most successful year in VENT's history. Including our traditional land-based tours, cruises and special departures, and private trips, VENT operated over 160 tours last year! Among these were our first-ever tours to Southern Israel, Idaho, Slovenia and Austria, Malawi, Mongolia (Snow Leopards), Poland, and Guyana. We also debuted new cruises to Portugal and Spain, the Baltic Sea, and the South Pacific (Tahiti to Easter Island). All of these trips were very successful. The most exciting tour event of the year for us was the sighting of a Snow Leopard on the first day of our Snow Leopards of Mongolia tour, the first time this spectacular mammal has ever been seen on a VENT tour.
In mid-December, 15 VENT tour leaders joined our office staff here in Austin for our Company Meeting. In our two full days together, we discussed a number of important topics that ranged from ideas for new tours to reaching new people, and to ways that VENT can continue making itself into an even better company. The sense of enthusiasm and camaraderie was terrific. As the meeting ended, we looked forward to the future with optimism, an optimism that stems from the hard work of our office staff and tour leader corps, and, equally important, the support from you, the people who have joined our tours for so many years.
The new year started with more wonderful sightings on VENT tours including an Emperor Penguin on our Antarctica, South Georgia & the Falkland Islands cruise that tour leader Andrew Whittaker sighted on an iceberg at 2:30 a.m.! In his exuberance, Andy got the captain to turn the ship around so that everyone could enjoy this rare sighting of this remarkable bird, the world's largest penguin. Our Amazon River cruises traditionally start with a day on the coast of Peru at the fishing village of Pucusana. On our just-completed cruise, operated especially for the Cornell Lab of Ornithology Chairman's Council, participants saw a whopping 48 Humboldt Penguins, now one of the rarest penguins in the world and a bird we typically see here only as a few individuals. Meanwhile, participants who joined guide Erik Bruhnke on a tour to the Canopy Camp in Panama's Darien Lowlands enjoyed superb views of an adult Harpy Eagle!
We're looking forward to more great tours in 2020 and many more wonderful experiences in nature.
RECENT NEWS FROM VENT
SPRING U.S. TOURS WITH SPACES AVAILABLE
VENT CONSERVATION PROJECT 2020: PACHA QUINDI, ECUADOR 
PAPUA NEW GUINEA HIGHLIGHTS WITH MAX BRECKENRIDGE
NEW TOURS
CLOSING THOUGHTS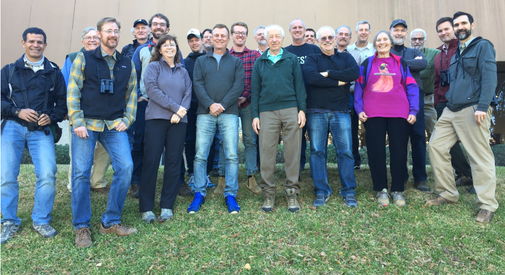 VENT Leaders at Company Meeting Dec 2019 © Ben Reynolds
Our Company Meeting in December was positive and productive for so many reasons. Beyond the camaraderie and spirit of togetherness that this every-other-year event affords, our tour leaders get to share exciting news about goings-on in both their personal and professional lives. This year saw a number of announcements by tour leaders about various book projects they are engaged in.
Rafael Galvez is hard at work on his series of regional guides to the birds of North America, to be published by Princeton University Press. Also under contract with Princeton is Michael O'Brien, who is involved in a years-long effort on a comprehensive new field guide to the birds of North America. Kevin Zimmer and Andrew Whittaker continue to press forward with their monumental effort to complete their field guide to the birds of Brazil, a book that will be the most comprehensive field guide ever produced to the birds of that country. Steve Hilty, one of VENT's longest serving tour leaders, announced the very exciting news that he is under contract with Lynx Ediciones to produce a brand-new field guide to the birds of Colombia. And finally, we extend our congratulations to Rick Wright, whose Peterson Reference Guide to Sparrows of North America was named number two on the American Birding Association's list of top five bird books for 2019.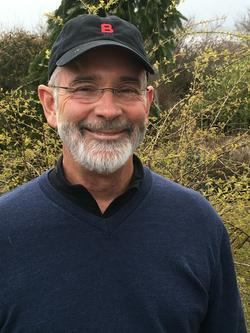 Bob Sundstrom
In other news, VENT tour leader Bob Sundstrom is back leading tours following a grave battle with leukemia. Diagnosed in September 2017, Bob was forced to step back from his tour-leading career in order to fight the disease. His effort was lengthy and difficult, with a number of ups and downs, but he got through it. Last year we were so very thankful and relieved to receive the news that Bob had received the magic words "cancer-free." Although Bob has cut way back on his schedule, he will lead several tours a year. Lest you think that recovery meant lying in bed day after day, Bob, a longtime story contributor to the public radio show BirdNote, continued to write through his illness. At our Company Meeting he informed us that he had recently written his 800th story, truly a remarkable achievement.
I will take this opportunity to commend all of these people—outstanding individuals as well as excellent tour leaders—on their major accomplishments.
SPRING U.S. TOURS WITH SPACES AVAILABLE
As much as I enjoy winter birding, and I do love it, I admit that spring is my favorite time of the year. Longtime readers of VENTFLASH may well remember the many occasions on which I've written about the joys of spring migration: when the days are warm, migrating songbirds fill the trees with flashes of color, and fresh wildflowers blanket the fields and roadsides.
The calendar indicates winter will be with us for another two months, but now is the time to be thinking about your spring travel plans. I enjoy praising the natural history virtues of Texas in the spring, but really, there are many wonderful places in North America to enjoy the season, from New Jersey to Washington State, from Arizona to Montana, and Florida to California.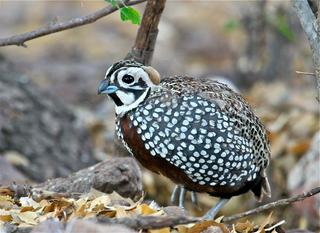 Montezuma Quail, West Texas ©? Kevin Zimmer
Spring is the busiest time of the year for our domestic tour program. From March to early June, VENT will operate 17 tours in the Lower 48 from one side of the country to the other. Some of these trips are full, but spaces remain available on a number of others. If you have not yet made your spring travel plans, I thought you might be enticed by the following travel opportunities, each promising outstanding birding and natural history:
Yellowstone in Early Spring: Wolves, Bison, Elk & Birds, March 24–30, 2020 with Denver Holt and a second leader to be announced; $2,595 in double occupancy from Bozeman. 4 spaces available.
Spring in South Texas, April 5–14, 2020 with Barry Zimmer and Justin Bosler; $3,595 in double occupancy from Corpus Christi (ends in Laredo). 5 spaces available.
Spring in South Texas: Hill Country Extension, April 14–18, 2020 with Barry Zimmer and Justin Bosler; $1,750 in double occupancy from Laredo (ends in San Antonio). 4 spaces available.
High Island Migration, April 16–22, 2020 with Michael O'Brien and Louise Zemaitis; $2,395 in double occupancy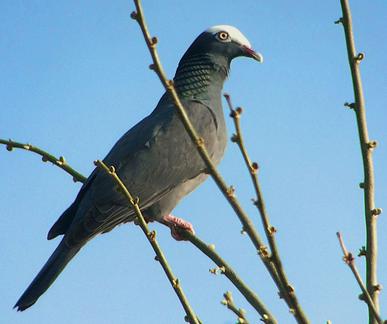 White-crowned Pigeon, South Florida ©? Rafael Galvez
from Houston. 1 space available.
Big Bend National Park & the Texas Hill Country, April 23–May 3, 2020 with Barry Zimmer and Kevin Zimmer; $3,795 in double occupancy from San Antonio (ends in El Paso). 2 spaces available.
South Florida and The Keys, April 23–29, 2020 with Rafael Galvez and Erik Bruhnke; $2,995 in double occupancy from Key West. 2 spaces available.
Montana Owl Workshop, April 25–30, 2020 with Denver Holt and Matt Larson; $2,245 in double occupancy from Missoula. 1 space available.
Spring in Cape May: A Relaxed & Easy Tour, May 9–15, 2020 with Louise Zemaitis and Michael O'Brien; $2,345 in double occupancy from Philadelphia. 6 spaces available.
Spring Grand Arizona, May 14–24, 2020 with Barry Zimmer and Justin Bosler; $3,445 in double occupancy from Tucson. 8 spaces available.
VENT CONSERVATION PROJECT 2020: PACHA QUINDI, ECUADOR
Since its inception, VENT has been committed to supporting conservation. Through the years we have worked to raise funds for the protection and preservation of wild places, endangered birds and mammals, and important birding areas all over the world. Moving forward, we have decided to designate one project every year that VENT will support. In 2020 that project will be Pacha Quindi, a parcel of land in the Andes of northwestern Ecuador that the Mindo Cloud Forest Foundation plans to purchase from Tony and Barbara Nunnery. Tony and Barbara bought this 50-hectare (125-acre) tract over 20 years ago. Deforested prior to their arrival, they removed the non-native tall grass and other invasive plants and began restoring the land with native vegetation. This effort took many years of backbreaking work. Today, Pacha Quindi is a magnificent property that features a restored cloud forest ecosystem with trails and over 20 hummingbird feeders that host a dozen or more species of hummingbirds at any given time.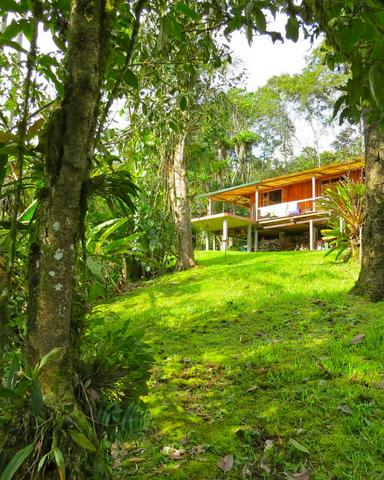 Pacha Quindi Hummingbird Garden ©? Tony Nunnery
Now, because of health problems and other issues, Tony and Barbara need to sell this land and move to Germany where Barbara's parents live. VENT provided the funds for Tony to hire and train a local person, Edison Velez, to maintain the property, including the trail system and hummingbird feeders. These feeders have attracted more species of hummingbirds than any other site in the world. So renowned is the hummingbird show here that Tony and Barbara received over 10,000 visitors to Pacha Quindi from 2011–2018. It would be a great shame if the tract that Tony and Barbara worked so hard to restore was lost, certainly for the natural world, but also for the international birding community.
VENT has agreed to pay the salary of the local manager and to donate $10,000 to the Mindo Cloud Forest Foundation. An anonymous donor has pledged $100,000 to match the first $100,000 raised in the effort toward a final goal of $300,000.
The Mindo Cloud Forest Foundation has been working for eighteen years to acquire tracts of land in this marvelous area which is near the community of Mindo only a couple of hours west of Quito. Acquiring Pacha Quindi will take that organization to a new level. VENT tour leader Paul Greenfield is a board member of the foundation. He and Dr. Robert Ridgely feel this is a very important project and regard Pacha Quindi as one of the best tracts of land in the Mindo area. In Paul's words, "We are looking forward to keeping Tony and Barbara's legacy alive and well, and with this land purchase further the cause of environmental conservation in the mega-biodiverse region and country for future generations."
We hope you will join us in support of this important project, both for its tremendous conservation value and to honor Tony and Barbara for their hard work over so many years.
Please visit the Pacha Quindi website to learn more about this magical place. Additionally, we encourage you to visit Pacha Quindi's YouTube channel for a "real time" experience.
You can donate to this important cause in two ways: via personal check sent to Friends of Mindo Cloud Forest, 103 Chestnut Hill, Brattleboro, VT 05301, or by credit card or PayPal through the foundation website: http://bit.ly/MindoCloudForest_Donate
Mindo Cloud Forest Foundation is a 501(c)(3) non-profit organization. Donors will receive a proper acknowledgment letter for tax deduction purpose.
We will appreciate any donations.
PAPUA NEW GUINEA HIGHLIGHTS WITH MAX BRECKENRIDGE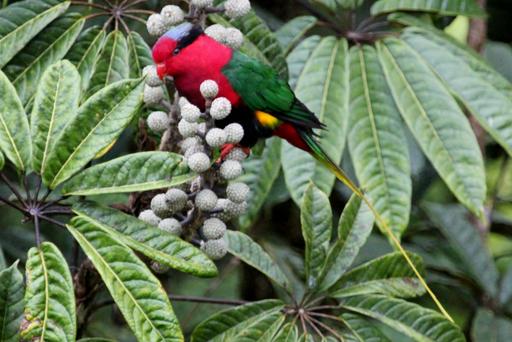 Papuan Lorikeet at Kumul Lodge ©? Dion Hobcroft
Last summer I introduced VENT's newest tour leader, Max Breckenridge, to our travelers. For some time, I had been looking to add another member to our Australasia team of leaders. Two years ago, I spoke to veteran tour leader Dion Hobcroft about the matter and asked him for a recommendation. He immediately responded with the name Max Breckenridge. As Dion explained, Max, who at the time was still in college, was a sharp and personable young man who had already developed a reputation as an ace field person. Dion let me know that Max would soon be graduating and was interested in pursuing a career as a professional tour leader. Any recommendation from Dion counts for a lot with me, and I took his suggestion to heart. More than a year later, and now with several tours under his belt, Max has emerged as a tour-leading star in the making.
Among the tours that Max will lead for VENT this year is our annual Papua New Guinea Highlights tour, July 19–August 1, 2020. For years, this trip was anchored by Dion, but Dion has now taken on other tour-leading challenges, which has created this opportunity for Max. The fee for this tour is $10,995 in double occupancy, but I'm pleased to inform you of a newly available, limited time discount offer: Register for this tour by March 1 and receive a $1,000 discount per person in double occupancy. Register by March 1 and pay $9,995 per person in double occupancy!
If you've ever considered a trip to Papua New Guinea, I'm happy to share some of the reasons why I think the VENT trip is the best option. In addition to a stay at the world-famous Ambua Lodge, VENT charters many of our in-country flights, as opposed to taking commercial flights or subjecting participants to lengthy drives. Commercial flights are often overbooked and subject to considerable delays, while long road trips are tiring and potentially hazardous. Moreover, the VENT trip is limited to only eight participants.
Hosting more than 700 species of birds, New Guinea is home to the world's richest island avifauna, nearly half of which is found nowhere else on earth. I hope you will consider joining this remarkable tour.
Papua New Guinea Highlights, July 19–August 1, 2020 with Max Breckenridge; $10,995 in double occupancy from Brisbane. Limit 8; 2 spaces available. Register by March 1 to receive a $1,000 discount per person in double occupancy, and pay $9,995.
Those looking to enhance their PNG experience are encouraged to take our West New Britain Extension:
Papua New Guinea: West New Britain, August 1–6, 2020 with Max Breckenridge; $3,895 in double occupancy from Port Moresby. Limit 8; 2 spaces available. Register by March 1 to receive a $250 discount per person in double occupancy.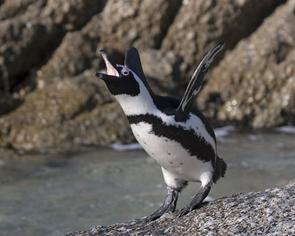 African Penguin ©? Avian Leisure
Each year VENT offers NEW TOURS to exciting destinations. As we're still early in the new year, I thought now is the perfect time to alert you to the new offerings we're serving up over the next 23 months. Among 28 NEW tours and cruises that we'll operate in 2020 and 2021 are tours to Asia (6), Mexico (1), Europe and the Middle East (10), the United States (4), Africa (2), and South America (5). I also want to take this opportunity to inform you of our big 45th Anniversary Celebration that VENT will host in the Rio Grande Valley of South Texas in November 2021. Please visit our website to learn more about our 45th Anniversary Celebration and to see a complete listing of our NEW TOURS in 2020-2021.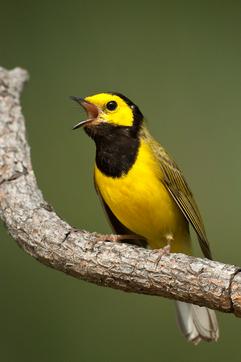 Hooded Warbler ©? Greg Lasley
All of us who love nature have a lot to look forward to every day of the year, but especially as winter comes to an end and spring begins. This is the time to savor our last looks at winter birds such as ducks, wintering raptors, sparrows, and many others. Once these birds depart for northern realms, we will not see them again for almost a year. Depending on where you live, at some point in the next couple of months you will see the first signs of spring. For central Texans, the first signs of spring are the blooming of the Texas Redbud trees (Cercis canadensis, var. texensis), the appearance of anemone blossoms, and the return of Purple Martins and Golden-cheeked Warblers. The Yellow-rumped Warblers will start to acquire their breeding plumage, changing from a drab warbler to a very beautiful warbler. Soon the cascade of spring events will be almost overwhelming, with new flowers blooming every day, new birds appearing suddenly, and many other natural events happening. For me, the flowers I most look forward to seeing are the Bluebonnets and Winecups, and the birds I especially want to see are the warblers, especially the Hooded Warbler—my favorite bird. I hope you enjoy the last weeks of winter and the start of spring wherever you live.
Finally, I want to remind you that VENT guarantees all of its domestic departures, a reassuring bit of information as you consider your 2020 travel plans.
Best wishes, 
Victor Emanuel