VENTFLASH #292
November 30, 2022
Dear friends:
VENT is having the best year in its 46-year history.  By the end of the year, we will have operated a record 168 tours. We have received enthusiastic reports from the hundreds of people who went on these tours. They loved the birds and nature and the superb leaders. We have the best team of leaders we have ever had. Here are a few exciting birds and mammals that were seen in the past eleven months:
Wolverines and lekking Capercaillie in Finland
A Red Panda and Satyr Tragopan in Nepal
Twenty-five Trinidad Piping-Guans in Trinidad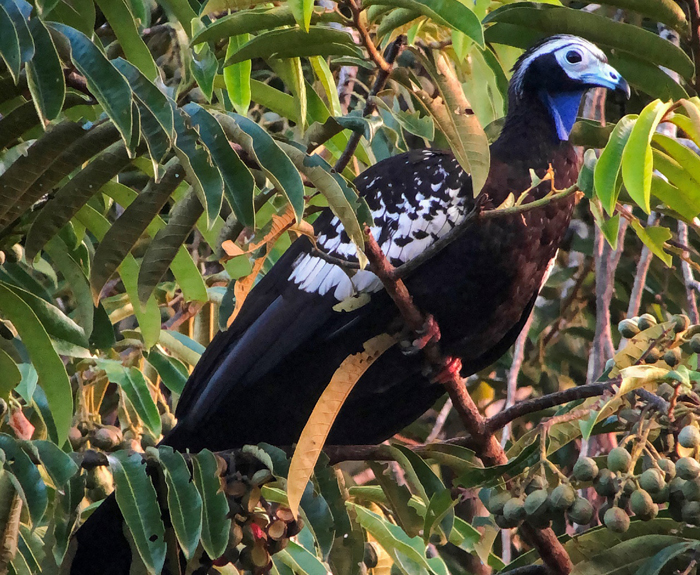 Trinidad Piping-Guan - Rafael Galvez
A Snow Leopard in Mongolia
All three Hawk-Eagles, a Great Curassow, and three Tody Motmots in Belize
A Splendid Fairywren, ten Gouldian Finches, a Mallee Emuwren, and a Plains-wanderer in Australia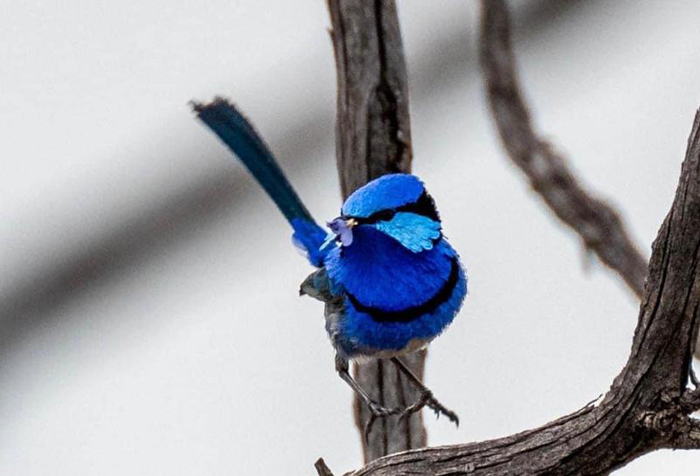 Splendid Fairywren, Australia - Jackie Maynard
In Uganda, 452 birds and 48 mammals, including a Gorilla
All the target species in Cuba including Gundlach's Hawk and Stygian Owl
A Long-tailed Ground-Roller and a Helmet Vanga in Madagascar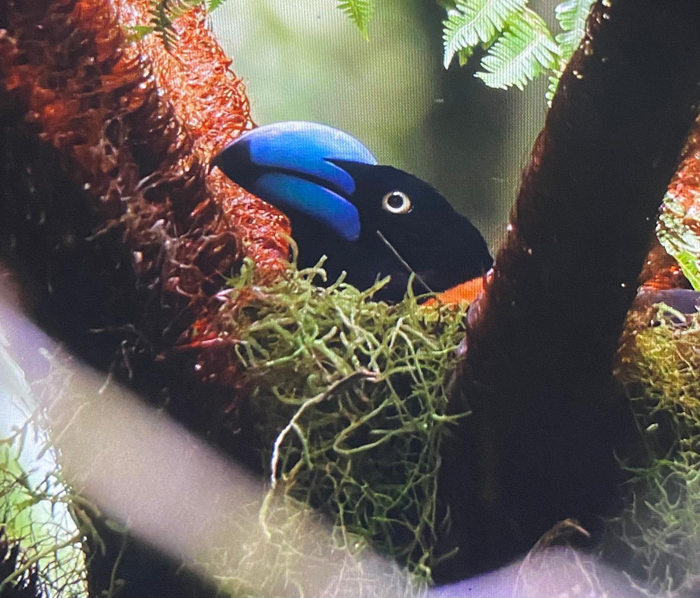 Helmet Vanga, Madagascar - Dion Hobcroft
A Clouded Leopard in Borneo
In Barrow, Alaska, 1,122 Ross's Gulls, 2,500 Short-tailed Shearwaters, and a Polar Bear with two cubs 
A Harpy Eagle feeding its young in Darien, Panama, and the next day a Crested Eagle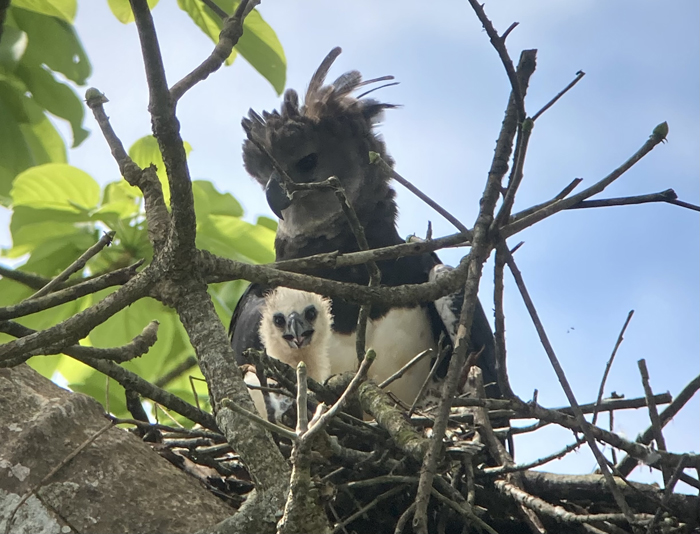 Harpy Eagle and chick, Yaviza, Panama - Barry Zimmer
The enthusiasm of the participants on our tours and of our leaders is terrific. 
As this year draws to a close, we are looking forward to 2023. We want to thank all the people who come on our tours, our great leaders, and our dedicated office staff.
IN THIS ISSUE:
DISCOUNT OFFERS FROM AURORA EXPEDITIONS
OUR NEXT WEBINAR
FEATURED TOUR LEADER
CLOSING THOUGHTS
DISCOUNT OFFERS FROM AURORA EXPEDITIONS
AURORA EXPEDITIONS IS OFFERING A DISCOUNT OF UP TO 20% on select cabin categories on our May 3–17, 2023 JEWELS OF COASTAL UK cruise, plus an additional discount of $1,000 per person. Cabins are currently available for all Balcony Stateroom categories, with the discounted rate for a Balcony Stateroom Category C cabin priced at $10,876 per person. Also, for a limited time, solo travelers will not be charged a single supplement, but hurry—this offer ends December 31, 2022.
AURORA EXPEDITIONS IS ALSO OFFERING A DISCOUNT OF UP TO 15% on select cabin categories on our June 7-19, 2023 SVALBARD ODYSSEY cruise, plus an additional discount of $1,000 per person. Cabins are currently available for all Balcony Stateroom categories, with the discounted rate for a Balcony Stateroom Category C cabin priced at $11,965 per person. Also, for a limited time, solo travelers will not be charged a single supplement, but hurry—this offer ends December 31, 2022.
Aurora Expeditions is one of the best cruise companies in the world. They explore in small ships that carry only 132 passengers and offer 2–3 landings per day. 
Detailed information about these cruises is available on our website (click on the links above). We urge you to contact Greg Lopez (greg@ventbird.com, 512.328.5221 or 800.328.8368) to sign up soon. Given the size of this discount, we expect all cabins to be sold soon. This is the largest discount we have ever seen offered. 
OUR NEXT WEBINAR, DECEMBER 15, 2022: AURORA EXPEDITIONS CRUISES ABOARD THE GREG MORTIMER: JEWELS OF COASTAL UK AND SVALBARD ODYSSEY
This past spring, VENT kicked off its much-anticipated relationship with new cruise partner Aurora Expeditions. Our collaboration debuted with a series of three departures in the North Atlantic, from Ireland and Scotland to the Arctic wilderness of the Svalbard Archipelago. Those trips marked an auspicious start to our relationship with that fine company, and as we look ahead to 2023 (and beyond), we are pleased to announce more birding and natural history cruises to the UK and Svalbard. On December 15, the next installment in the VENT webinar series will showcase our 2023 VENT-Aurora cruises: Jewels of Coastal UK, May 3-17, and Svalbard Odyssey, June 7-19. Victor Emanuel and veteran tour leaders Rick Wright and Brian Gibbons will co-present. In addition to hearing about these alluring destinations, you'll learn about the Greg Mortimer, Aurora's beautiful new vessel. I hope you will join us Thursday, December 15, at 1:00 pm CST. Register for the webinar here.
FEATURED TOUR LEADER: BARRY ZIMMER
Barry Zimmer has been leading tours for VENT for 27 years. He especially enjoys tours in the American Southwest, Alaska, Belize, and Panama, but he has led tours in Madagascar, South Africa, and Australia. He is renowned for his relationships with the participants on his tours. Many of them have traveled with him on numerous trips. He is superb at spotting birds and doing all he can to ensure that everyone has a great look, following up with discussions about the birds seen. He is interested in all aspects of nature, especially butterflies. Besides West Texas, Arizona, and New Mexico, he is especially fond of Chan Chich Lodge in Belize. Barry is also renowned for the delicious picnics he prepares on his U.S. tours. Read more about Barry on the Featured Tour Leader page on our website.
Barry Zimmer
The year that will end soon has been a remarkable year for the people who took our tours and for our leaders. They all saw so many amazing birds, mammals, and other creatures, and they enjoyed sharing this beauty with wonderful tour participants and outstanding leaders. To have such a year after the trials and tribulations of the COVID years is truly joyful for all of us. When I founded VENT forty-six years ago, I never dreamed it would become such a great company that would enhance the lives of so many people.
Often you have an idea that changes your life. For me, that idea was my decision to start a Christmas Bird Count in the Freeport area just down the coast from Galveston, Texas. The idea came from my wonderful mentor, Armand Yramategui. In the first year of the count, 1957, only seven people participated, and we tallied about 110 species, the tenth highest count in the country. I persisted and ran the count every year with the help of many other birders, including Trevor Feltner, who discovered the first Eskimo Curlew seen in over twenty years. The number of participants grew until in 1971 we set an all-time record for the most species ever seen on any Christmas Count—226! The next year, the editor of Audubon magazine, Les Line, sent the late actor and author George Plimpton to participate in the count and include it in an article about Christmas Bird Counts. This was the first article about birding in Audubon magazine. George and I became friends. He introduced me to his best friend, the late novelist and naturalist Peter Matthiessen. Peter co-led VENT's first tour in 1977, our first Africa tour the next year, and many other VENT tours. 
On December 18, I will co-lead the 66th Freeport Christmas Bird Count. Being on it will bring back many memories. The bird I most look forward to seeing is the lovely LeConte's Sparrow. Among the participants on the count will be Caleb Helsel and his mother. Caleb attended Camp Chiricahua, one of our summer camps for young birders. He has become one of the best birders in the Austin area. I am very proud of our summer camps. 
This year Barry Lyon will not be on the Freeport Count because he and his wife, Brooke, will be on our Antarctica tour. After checking in to their hotel in Ushuaia and while en route to their room, Barry looked out a window in a hallway and spotted a Magellanic Woodpecker, one of the most spectacular woodpeckers in the world!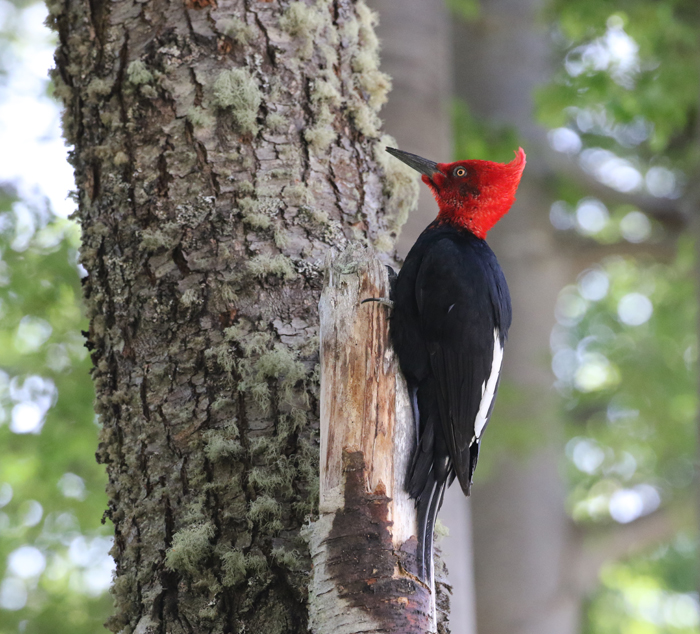 Magellanic Woodpecker, Ushuaia, Argentina - Brooke Smith
We hope you have a wonderful holiday season and enjoy the beauty in nature that we can see every day.
Best wishes,
Victor Emanuel