August 14, 2020
THE WARBLER CAPITAL OF NORTH AMERICA
By Michael O'Brien
One of my favorite aspects of birding is bearing witness to the spectacle of migration. Not only does this provide the opportunity to see large numbers of birds, but it also affords a window into how these amazing creatures navigate various obstacles they encounter between wintering and breeding areas. For songbirds, geography presents obvious obstacles, such as large bodies of water that are dangerous to cross; deserts or urban areas can be equally dangerous. Weather presents its own set of challenges, such as heavy rain, unfavorable winds, or extreme temperatures.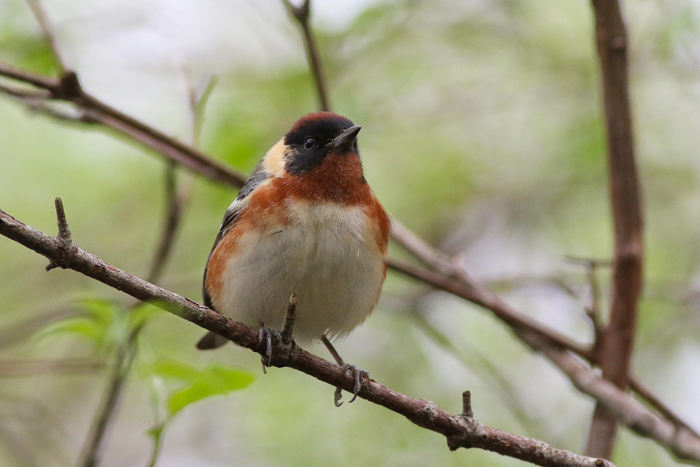 Bay-breasted Warbler - Michael O'Brien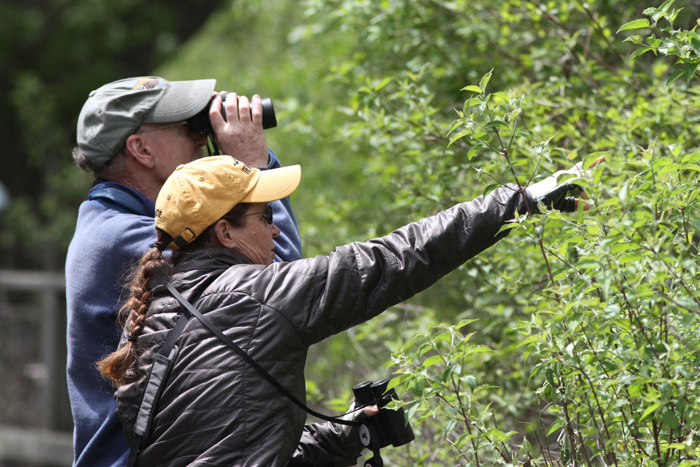 Louise leading at Magee Marsh - Michael O'Brien
In spring, Ohio's Lake Erie shoreline is famous for concentrating northbound migrants. In fact, one particular stretch of woods along the lakeshore, Magee Marsh, has the well-deserved reputation of being the "Warbler Capital of North America." Along this east-to-west shoreline, northbound migrants often stop to refuel before making the 30-mile crossing to Ontario. Being bordered by marsh and farm fields to the south makes this narrow stretch of woods even more of an oasis. But every day is different at Magee. Winds out of the south bring birds north to the Lake Erie shoreline, but without something to stop them, many would continue across. Because it's such an oasis, even a "slow" day at Magee can be very birdy. But it's when southerly winds (and birds) meet northerly winds or rain that they all must stop before crossing, producing one of those legendary "fallouts" of migrants—what birders always hope to see!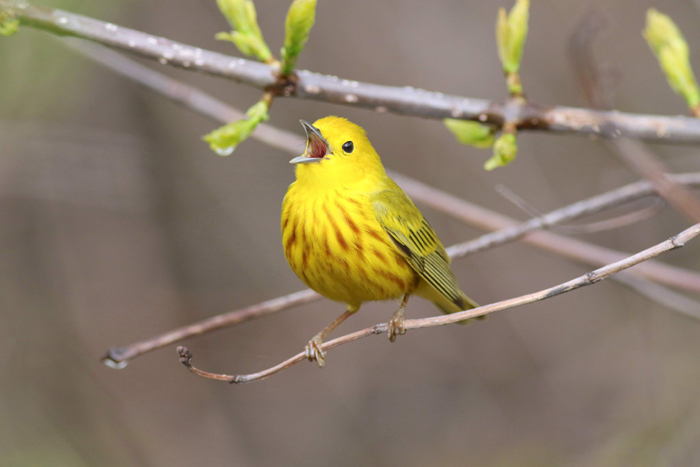 Yellow Warbler - Michael O'Brien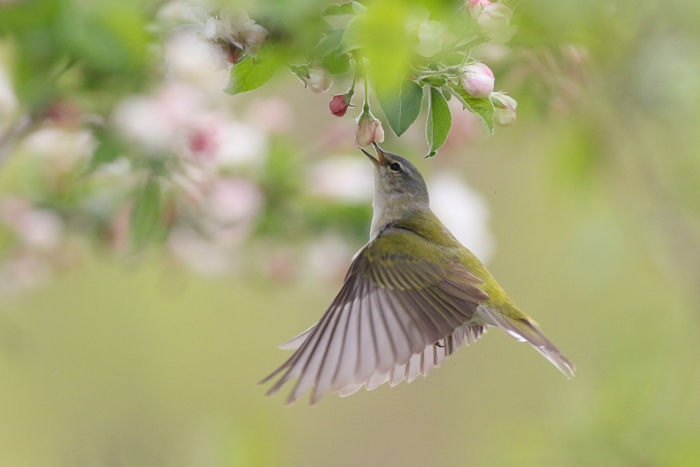 Tennessee Warbler - Michael O'Brien
On our 2019 Midwest Warblers tour, we were fortunate to witness one such event. As we headed west from Cleveland toward Magee Marsh and nearby Maumee Bay State Park (where we stay during our visits here), a cold northwest wind and heavy rain made for a gloomy afternoon drive. These conditions persisted through the night and into the next morning, and we were concerned that birding conditions might be difficult during our stay here. After a drizzly early-morning walk around Maumee Bay State Park, we made our way to Magee Marsh just as the rain subsided. What we saw over the next few hours was nothing short of shocking: twenty-one species of warblers, nearly all offering eye level, "bill snapping" views (so close you could hear their tiny bills snap as they foraged). Not only had these birds hit the pause button on migration, but because of cold conditions, most of the insects the birds were foraging on were low in the foliage. It was one of the most magical mornings of birding any of us had ever experienced!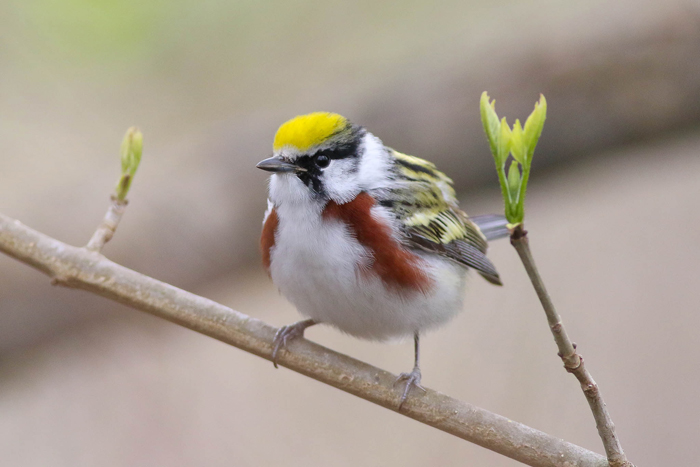 Chestnut-sided Warbler - Michael O'Brien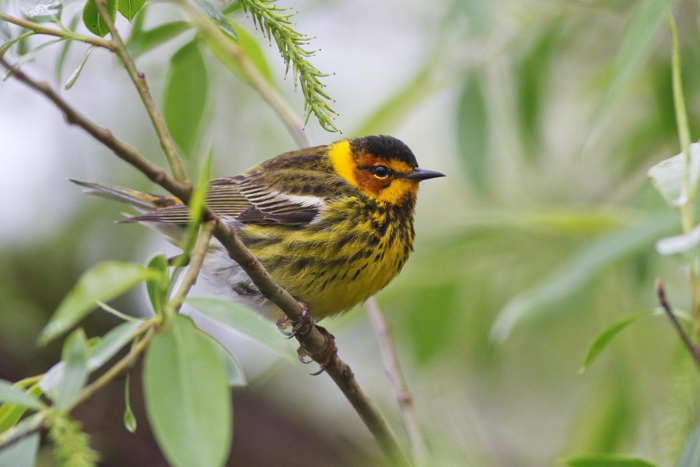 Cape May Warbler - Michael O'Brien
The following day, Magee held even higher numbers of birds! This time, with clear skies and warmer temperatures (but continued northerly winds), birds were feeding at all levels, instead of only down low, but that still meant hundreds of amazing views of warblers! Eventually, we were walking past the likes of Cape May, Magnolia, Bay-breasted, Blackburnian, and Chestnut-sided warblers—all at arm's length—in the hopes of finding something different! Magee Marsh more than lived up to its reputation, and the bar set high for all future visits here!
Michael's bio and upcoming tour schedule