VENTFLASH #284: COVID-19 Update & Upcoming Travel Opportunities
January 5, 2022
Dear friends:
The New Year is off to a great start for VENT, its tour leaders, and tour participants. In January we will operate 15 tours. Over half of them are full. Birders are eager to travel because they know that being out in nature and seeing great birds is the best way to lift one's spirits. Participants on some of our recent tours have told us that their trips were the best of their lives. Later this week I will be taking a vacation to the Napo Wildlife Center in Ecuador with my close friend Peter English. Peter played a great role in creating this marvelous lodge. I am very excited about this trip. In April I will co-lead our Sea Cloud cruise to Portugal and Spain; then in May, I will co-lead our cruise to Greece. I am looking forward to all of these wonderful trips. I am fully aware of the risks of travel in the time of Covid and will take all the recommended precautions. There is no way I would give up traveling to wonderful places and being in nature.
Many epidemiologists expect the latest surge to peak by late January and then decline rapidly thereafter. A person who is fully vaccinated (including having received a booster) is far less likely to contract the virus that causes COVID-19, let alone become seriously ill or hospitalized. Those who do contract the virus are more likely to experience mild symptoms.
Throughout the pandemic, VENT has taken sound precautions to protect our customers and employees. In response to the current surge related to the Omicron variant, we have upgraded our COVID-19 protocols to better protect our tour participants and tour leaders.
VENT will operate over 100 tours this year. Many of them are full. I am confident 2022 will be a great year for all of us.
IN THIS ISSUE:
UPDATED COVID-19 PROTOCOLS
TWO GREAT WINTER TRAVEL OPPORTUNITIES: SOUTH TEXAS & COSTA RICA
SPRING TRAVEL OPPORTUNITIES
FEATURED TOUR LEADER: RAFAEL GALVEZ
CLOSING THOUGHTS
To address concern about Omicron that participants on upcoming VENT tours may be feeling, we are updating our COVID-19 Protocols document this week to reflect important changes to our policies, effective January 15.
1) Booster shots. Because this variant is more transmissible than previous variants, coupled with the knowledge we now have of the importance of booster shots, we have redefined our definition of "fully vaccinated." VENT requires that all tour participants and tour leaders receive a booster shot, on top of their original vaccination, as a prerequisite for participation. Although the CDC has not yet revised its definition of what it means to be fully vaccinated, we feel the change is warranted.
2) Masks. Cloth masks by themselves, even good fitting ones, are considered ineffective and are no longer sufficient for a VENT tour. Rather, participants must wear high filtration N-95 or KN-95 masks, or, in lieu of these masks, a two-layer mask involving a surgical mask overlain by a good fitting cloth mask. The N-95 and KN-95 masks, and to a lesser extent, surgical masks, are made of materials with an electrostatic charge that are superior to other types of face coverings for gathering viral particles that may be in the air around you, and prevent you from inhaling them. Our tour leaders will have a supply with them, but we ask that you bring your own.
3) Recommended pre-departure testing. During the current surge, for your own safety and for the safety of your fellow travelers, for domestic and international tours we strongly recommend scheduling a PCR test within three days of traveling to your destination, or at least taking an at-home test on the day before you travel. Some international destinations already require proof of a negative PCR test before boarding flights from the USA, while others require testing upon arrival. We realize there are a multitude of protocols to consider regarding international travel, but rest assured that our staff is up to date on each country's requirements. For at-home testing, a shortage of testing supplies is a problem presently, but this situation is expected to improve in the coming weeks. PCR tests can be scheduled in a variety of ways, including through your doctor, health clinics, public health facilities, or pharmacies. It can take up to 48 hours or more to receive results from standard PCR tests. "Rapid" or "same-day" PCR tests will be preferred by many people. Please note that same-day testing sites may have long lines and extended wait times, unless scheduled in advance.
Beyond these changes, we at VENT also emphasize the importance of general public health guidance for increasing safety, especially avoiding risky social settings in the lead-up to your tour. We strongly urge you to avoid close contact with mid-size or large groups of people, or anyone whose vaccination status is unknown, for 14 days before the start of your tour. Environments to be avoided include but are not limited to sporting events, restaurants, bars, and parties.
Our tour leaders and participants are fully vaccinated. On our international trips, our drivers and most of the staff at the lodges where we stay will also be vaccinated. We require everyone to wear masks in enclosed space environments, including vans and buses. Where possible, all meals will be taken outside. On most other dining occasions, participants can order take-out. 
TWO GREAT WINTER TRAVEL OPPORTUNITIES: SOUTH TEXAS & COSTA RICA
I am sharing with you the news of two adjustments we've made to our February 2022 schedule of tours. On the heels of our 45th Anniversary Celebration in South Texas in November, we have added a Rio Grande Valley in Winter tour, to be co-led by Michael O'Brien and Louise Zemaitis. If you are considering an international trip, you might want to know that David Ascanio will now lead the Short Costa Rica tour.
These tours will depart within days of each other in the first week of February. Although this announcement comes with little lead time, these tours present wonderful opportunities for winter travel, and I thought you might be interested to know about them.
Rio Grande Valley in Winter, February 2–8, 2022
Our newly added Rio Grande Valley in Winter tour will operate February 2–8, 2022, and will be led by Michael O'Brien and Louise Zemaitis.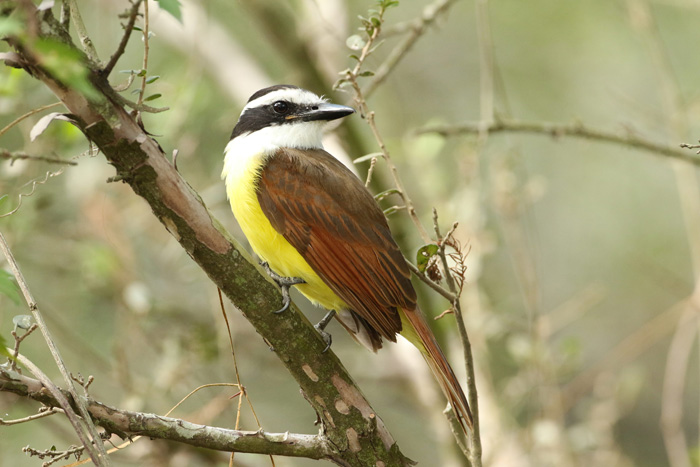 Great Kiskadee - Brian Gibbons
Our decision to add this tour was made for several critical reasons. First, the success of our 45th Anniversary Celebration in November in the Rio Grande Valley was a strong reminder of how wonderful the birding there can be in the fall and winter, with all of the wonderful resident specialty species complemented by an influx of wintering waterbirds, raptors, and songbirds. Second, the Valley has been buzzing for the last month and a half with a slate of rare tropical birds present. Among the attractions right now are Bat Falcon (first U.S. record), Social Flycatcher (fourth U.S. record), Rose-throated Becard, Crimson-collared Grosbeak, and Golden-crowned Warbler. While it is hard to know how many of these birds will stay around until early February, it is likely that some will. Third, this tour will be co-led by Michael O'Brien and Louise Zemaitis, who know the Rio Grande Valley very well. Fourth, South Texas typically experiences mild weather in the winter. If this is the case this year, you will enjoy a delightful, comfortable travel experience.
The Rio Grande Valley of South Texas is one of the best birding areas in our country. We hope you will take advantage of this wonderful opportunity.
Please contact Tour Operations Manager Greg Lopez for more information or to register.
Rio Grande Valley in Winter, February 2–8, 2022 with Michael O'Brien and Louise Zemaitis; $3,085 in double occupancy from McAllen. Limit 14.
Short Costa Rica, February 19–27, 2022
David Ascanio will lead our Short Costa Rica: Toucans to Quetzals tour February 19-27,2022.
Snowcap - David Ascanio
This tour visits some of the greatest birding areas in Costa Rica, including La Selva and Cerro de la Muerte, for birds of highland and lowland ecosystems. Marvelous variety is assured, with chances for Snowcap, Great Curassow, Resplendent Quetzal, Scarlet and Great Green macaws, Yellow-throated and Keel-billed toucans, and an array of wonderful hummingbirds and tanagers.
David Ascanio has led many Costa Rica tours for VENT, most recently in November, and is excited to return next month. His enthusiasm for birds is remarkable.
Short Costa Rica: Toucans to Quetzals, February 19–27, 2022 with David Ascanio; $4,095 in double occupancy from San Jose. Limit 14.
Our spring domestic tour season is looking solid with many of our tours either sold out or almost sold out. If you are considering spring travel but would rather stay closer to home, I thought I might entice you to join a VENT tour in the coming months. Here, I present half a dozen tour opportunities to domestic destinations on which spaces are still available:
Yellowstone in Early Spring: Wolves, Bison, Elk & Birds, March 23–29, 2022 with Denver Holt and Glenn Klingler; $2,925 in double occupancy from Bozeman. Limit 14; 6 spaces available.
Kansas: Shorebirds on the Prairie, April 18–24, 2022 with Rick Wright; $2,950 in double occupancy from Wichita. Limit 7; 5 spaces available.
Spring in Cape May: A Relaxed & Easy Tour, May 8–14, 2022 with Louise Zemaitis and Michael O'Brien; $2,595 in double occupancy from Philadelphia. Limit 14; 4 spaces available.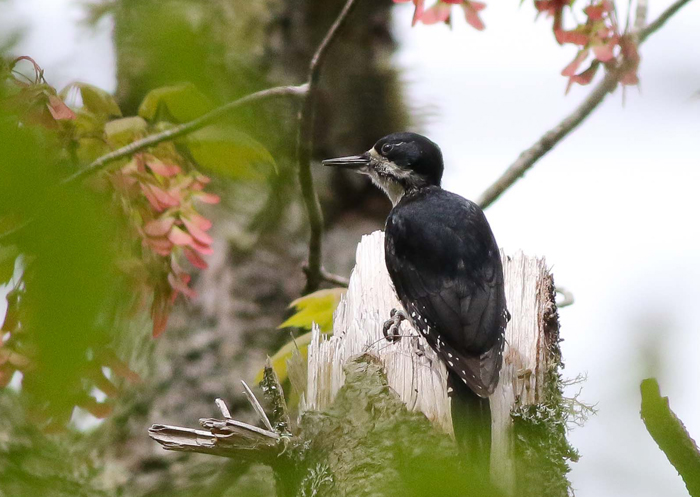 Black-backed Woodpecker, possible on our Birding Across America by Train tour - Michael O'Brien
Birding Across America by Train, May 18–31, 2022; with Willy Hutcheson and a second leader to be announced; $8,920 in double occupancy from Albany (ends in Seattle). Limit 12; 3 spaces available.
Minnesota's Northwoods, May 29–June 3, 2022 with Erik Bruhnke and Glenn Klingler; $2,995 in double occupancy from Duluth. Limit 14; 3 spaces available.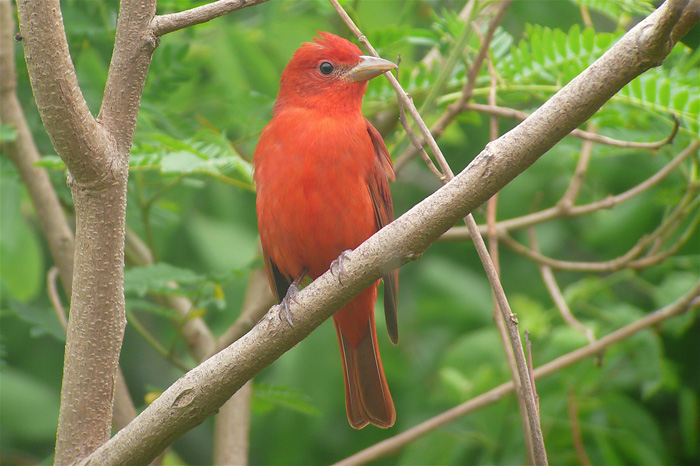 Summer Tanager, possible on our North Carolina tour - Barry Zimmer
North Carolina: From the Swamp to the Gulf Stream, June 4–11, 2022 with Michael O'Brien and Louise Zemaitis; $3,795 in double occupancy from Wilmington, North Carolina (ends in Norfolk, Virginia). Limit 14; 5 spaces available.
FEATURED TOUR LEADER: RAFAEL GALVEZ
An important feature on our website is the Featured Tour Leader page. Each month, we post a profile of a different VENT tour leader here in a continuous cycle. This section provides our travelers with a more in-depth profile of our tour leaders than is otherwise available in their bios.
Our featured tour leader in January is Rafael Galvez. With a diverse background, and a diversity of skills and talents to match, Rafael is a remarkable man. He has been leading VENT tours for almost a decade and is popular with our travelers. We strongly recommend you visit the home page of our website or click here to learn more about Rafael.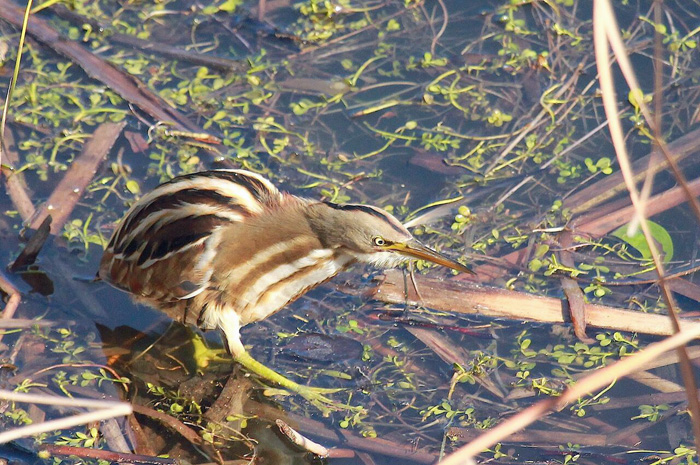 Stripe-backed Bittern, Chile - Fernando Diaz
In the event you are interested in traveling in the near future, you might like to know that Rafael will co-lead our inaugural Birds & Wine tour to Chile & Argentina in late February and early March. This multi-themed tour seeks the birds and wildlife of central Chile and westernmost Argentina, while making time to delve into the spectacular wine-making heritage of each country.
The Lands of Carmenere & Malbec: Birds & Wines of Chile & Argentina, February 28–March 14, 2022 with Rafael Galvez and Fernando Diaz; $7,745 in double occupancy from Santiago. Limit 14.
This is a difficult time for all of us. Every one of us has to make decisions about our personal conduct for health and safety. I do not attend parties and do not eat in restaurants. What helps me the most is being out in nature. A week ago, I went to my house on the Bolivar Peninsula near Galveston. As soon as I started driving the Bluewater Highway that borders the Gulf of Mexico, I felt great. Then, when I walked up the stairs to the porch of my house, I was in paradise. Looking over the inlet that forms the near horizon, I saw over 200 American White Pelicans on a nearby sand bar, along with a dozen other species of birds that included six American Oystercatchers. Nearby were 600 American Avocets. All my worries went away. When I am in nature, I feel wonderful. This is especially true in the Tropics. As the great ornithologist Frank Chapman wrote in his book My Tropical Air Castle (1929): "One forms a lasting and intimate friendship with nature in the north, but falls hopelessly in love with her in the south. But even while she lures she repels and perhaps herein lies her endless fascination. One is never quite sure of her. Her most winsome aspect may be deceptive; or it may be a dream of rare delight."
I wish you a Happy New Year and a healthy and safe 2022.
Best wishes,
Victor Emanuel