VENTFLASH #290: India Train Tour Discount & Webinar Photo Quiz
August 30, 2022
Dear friends:
In 2001, Victor Emanuel Nature Tours inaugurated a new way to experience the magnificent country of India: a birds and culture tour aboard a luxury train. Palace on Wheels was the name of that first departure, an unforgettable journey that served as a springboard for five subsequent outstanding train trips in India. It has now been several years since our last such effort, which is why I take great pleasure in announcing that VENT will operate another India train trip: India: Birds & Culture aboard the Maharajas' Express, January 25–February 10, 2023. This will be our second trip aboard the Maharajas' Express, India's newest and most luxurious train, after our enormously successful trip in 2019.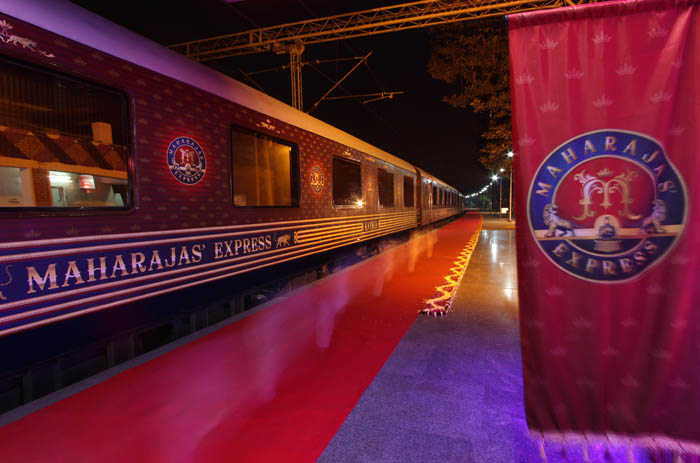 Maharajas' Express - Courtesy Raj Singh
India is among the world's most compelling countries — for its size, its people, and its spellbinding natural history and cultural heritage. On my first trip to India, over twenty years ago, I developed a great affection for this amazing place. I have now been to India ten times. I love the birding, wildlife, culture, history, and people there. I was fortunate to be introduced to India by Robert Fleming, who grew up in India and co-authored, with his father, Birds of Nepal (1976), and Raj Singh, the founder of Exotic Journeys, one of the top tour companies in India. They have both become dear friends.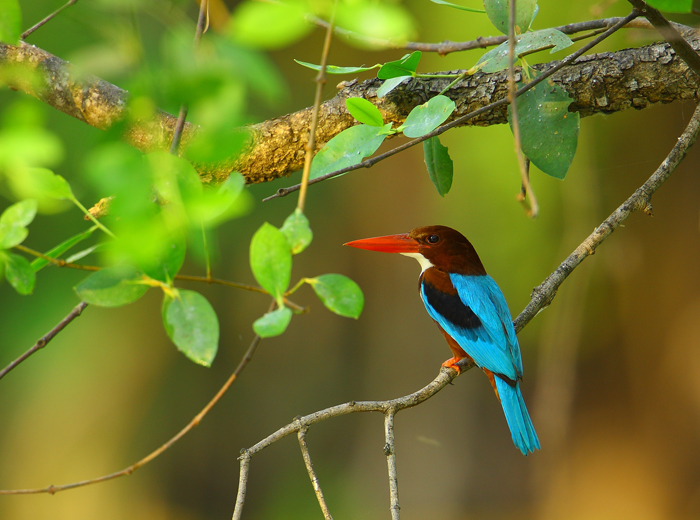 White-throated Kingfisher - DanHen/Shutterstock
Our itinerary is rich with natural history and cultural and historical offerings. We will travel in supreme comfort while visiting the princely cities of Jaipur, Jodhpur, and Udaipur, a host of wonderful national parks, and the incomparable Taj Mahal. You will find in India that birds are everywhere, since the people do not kill or trap them. Even in a small village you will see the gorgeous White-throated Kingfisher perched on a telephone wire. Parakeets nest in the walls of fortresses. We will have a good chance of seeing Tigers and a range of other mammals. We have assembled a superb staff for this trip, and we urge you to reserve one of the remaining spaces. Register by September 30 to receive a discount of $1,000 per person!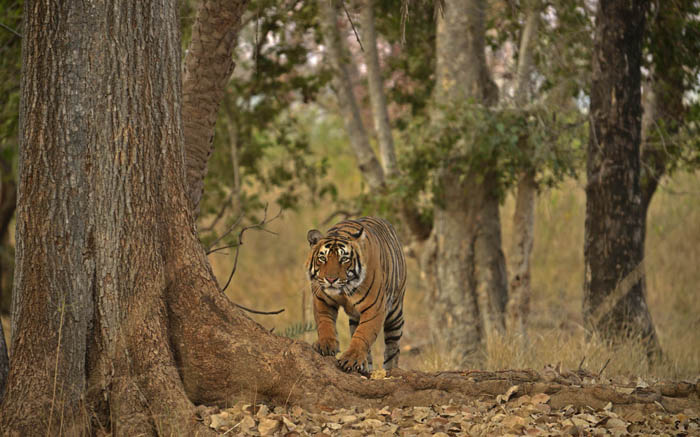 Bengal Tiger - Adityasingh
For more information about this fabulous train trip, please click on the links below:
India: Birds & Culture aboard the Maharajas' Express, January 25-February 10, 2023, with Dion Hobcroft, Machiel Valkenburg, Max Breckenridge, Brian Gibbons and Raj Singh; $18,895 per person in double occupancy from Mumbai (ends in Delhi). On the Maharajas' Express, you can upgrade to one of the Junior Suites for an additional $3,495 per person. Limit 40. $1,000 per person discount for registrations received by September 30, 2022.
PLEASE NOTE: This is the last time Dion Hobcroft will co-lead this trip. He is an expert on the birds and natural history of India. Don't miss this opportunity to bird and see India with Dion!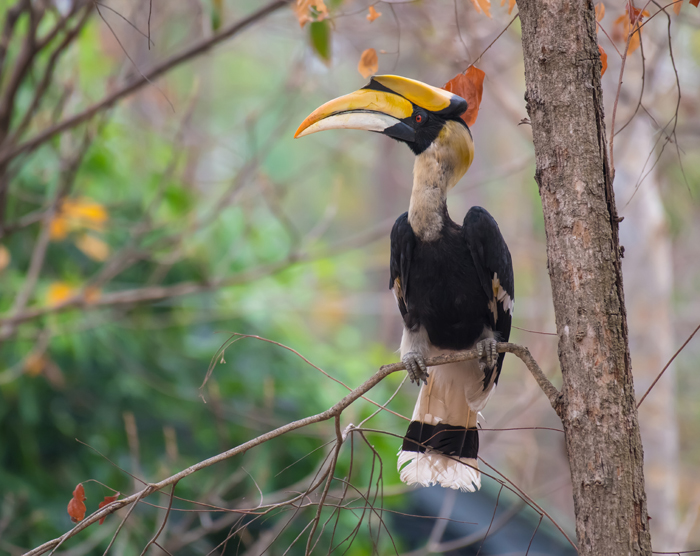 Great Hornbill - Sunti/Shutterstock
Those wanting to spend more time in India are encouraged to join optional pre- and post-tours. Our Kanha National Park pre-trip offers increased chances for Tigers and a range of birds we won't see on the main tour, while our Kaziranga National Park Extension promises an array of special birds and a pageant of mammals, including Asian Elephant and Indian Rhinoceros.
Kanha National Park Pre-trip, January 20-26, 2023, with Dion Hobcroft and Brian Gibbons; $3,595 in double occupancy from Delhi (ends in Mumbai). Limit 15.
Kaziranga National Park Extension, February 10-15, 2023, with Max Breckenridge and a local leader; $3,775 in double occupancy from Delhi. Limit 15.
VENT WEBINAR, OCTOBER 20, 2022, PHOTO QUIZ WITH MICHAEL O'BRIEN:
I hope you'll join our next webinar when Michael O'Brien will present a Photo Quiz! Have you ever photographed a bird and been unable to decide what species it is? Or perhaps you and your friends disagree on the ID? This is your chance to ask an expert! In this webinar, we will take your mystery photos and discuss the most useful field marks visible in each photo and any conclusions that can be drawn from them. All photos must be digital images of reasonably good quality, taken in the continental U.S. or Canada. Date and location must be included. Please send your photos to Ben Reynolds (ben@ventbird.com) by October 14.
Best wishes,
Victor Emanuel