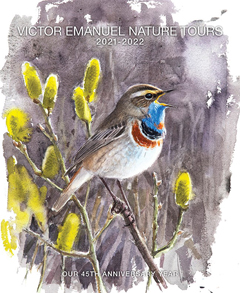 November 2, 2020 ---
VENT's 2021 45th Anniversary Catalog is now available! This free catalog includes our 2021 and 2022 Tour Schedules. If you have previously traveled with VENT, you should receive your copy in the mail!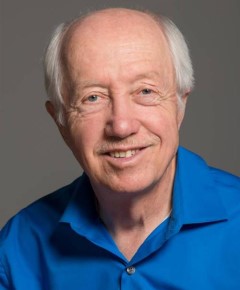 June 9, 2020 ---
INTRODUCING: "TRAVELER EXPERIENCES" - your tour experiences posted on VENT'S website
Many of you have let us know how much you are enjoying the "Messages & Memories" email messages from VENT tour leaders. We would also like to hear from you, our VENT travelers, about your experiences. We are creating a new page on our website called "Traveler Experiences." If you would like to share your most memorable, remarkable, or just plain fun experiences while on a VENT tour:
Write about your experience in 50 to 500 words.

Attach one photo, either related to the experience or a photo of yourself. We can accept jpgs only. If you have other photos related to your experience that you'd like share, please upload them to a photo sharing site, such as Flickr and SmugMug, and we will link your story to that site.

Send your text and photo to TäV Garvin (tav@ventbird.com). She will let you know when your experience has been posted to our website. If you'd like, rather than sharing a particular experience, you can tell us about one of your favorite trips!
Please send any questions you may have to TäV (tav@ventbird.com). We look forward to hearing from you!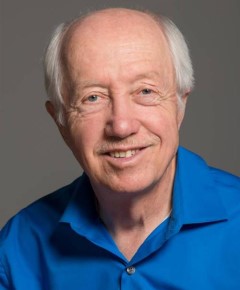 May 5, 2020 ---

LEADER MESSAGES & MEMORIES
Recently, we began receiving messages and notes from our tour leaders. You will be hearing directly from VENT tour leaders, with simple expressions of hope and well wishes while others will relate prized memories from past tours or remarkable experiences in birding and in nature.
I hope that these messages will brighten your days while serving as sources of hope and inspiration until we can again be together doing what we love: being out in nature, birding, and sharing these passions with others.
VISIT MESSAGES & MEMORIES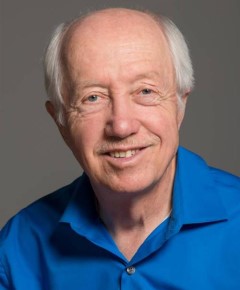 March 18, 2020 ---
CORONAVIRUS TRAVEL UPDATE
The coronavirus crisis is among the most serious situations VENT has faced in its 44-year history.
Through it all, I emphasize that our main concern is the health and safety of our travelers and employees.
For this reason and others, effective immediately, we have decided to cancel all of our scheduled departures through May 15 (please note: this date is now February 28, 2021 as of December 16, 2020).
Our sources of information are the websites of the Centers for Disease Control (CDC) , World Health Organization (WHO), and the U.S. Department of State ; an array of agents and travel operators around the world with whom we work; and from Zegrahm Expeditions, one of our partners in cruise travel.
For the latest updates please visit NEWS - COVID-19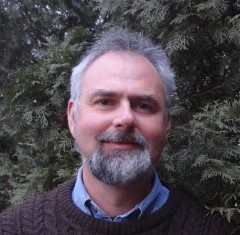 January 30, 2020 ---

VENT tour leader Rick Wright will lecture at two very popular upcoming birding festivals. On July 30, 2020 at the Southwest Wings Summer Fest in Sierra Vista, Arizona, Rick will present, The Worst Bird Names Ever – and Why They Aren't Really All That Bad. At Wings Over Willcox in Willcox, Arizona, January 16, 2021, his lecture topic will be The Incidental Sparrow.

Rick will also conduct workshops and lead field trips at both events!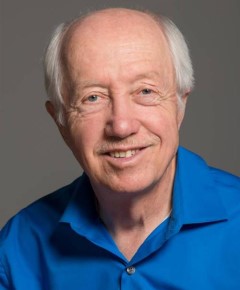 December 4, 2019 ---
Victor Emanuel: Naturalist & Birdwatcher

A short video about Victor, "Victor Emanuel: Naturalist & Birdwatcher," was produced by the Travis Audubon Society in Austin, Texas and shown during presentation of the Victor Emanuel Conservation Award to Chris Harte, October 12, 2019. The video was also included in the Texas Parks & Wildlife television program that aired on PBS stations in Texas during the last week of November.
Check it out on VENT's YouTube channel https://youtu.be/qhLrL2cqaXs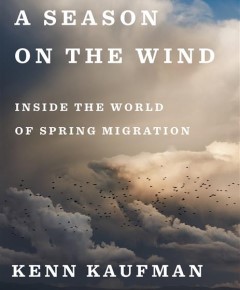 April 2, 2019 ---
  New book by Kenn Kaufman!
Kenn Kaufman, renowned bird expert, writer, artist, photographer, and world traveler, has written yet another fascinating and enlightening book about birds. In A Season on the Wind, Inside the World of Spring Migration, Kenn focuses on the spectacular bird migration along Lake Erie in northwestern Ohio, where he lives with his wife, Kimberly, and the complex issues, such as climate change, that could affect this migration in the future.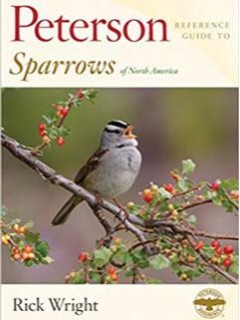 March 27, 2019 ---

New book by Rick Wright!

The sparrows of North America have a reputation of being extremely difficult to identify, sometimes by even the most experienced birders and bird experts. Rick Wright, VENT tour leader and designer of VENT's Birds & Art tours, has written a book that provides not only the facts and figures to help with sparrow identification but also includes fascinating background information on these birds often referred to as LBBs (little brown birds) or LBJs (little brown jobs). As part of the Peterson Reference Guide Series published by Houghton Mifflin Harcourt, the Peterson Reference Guide to Sparrows of North America is available now at your local bookstore!


Listen to Rick's interview on BirdCallsRadio .