VENTFLASH #303
October 3, 2023
Dear friends:
For almost twenty years, our cruises to the Caribbean and the Mediterranean aboard the famous Sea Cloud have been an important part of our international tour program. We are proud that VENT is able to charter this one-of-a-kind ship almost annually and that our programs attract participants with a diversity of interests. At this time, I am pleased to remind you of our next Sea Cloud departure: Spain & Portugal: Birds, Nature & Culture aboard the Sea Cloud, April 15–25, 2024.
For this voyage—VENT's third visit to the western Mediterranean—we have chartered the beautiful Sea Cloud for a trip that combines the rich history, landscapes, birds, and nature of two of Europe's most evocative countries: Portugal and Spain.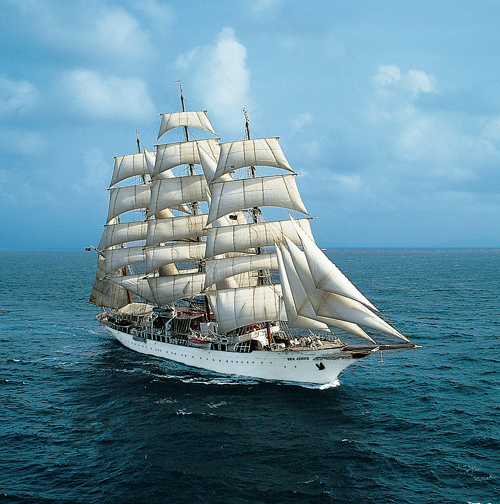 Sea Cloud - Courtesy Sea Cloud Cruises
A carefully planned itinerary begins in Lisbon, where we'll enjoy a highlights-style walking and driving tour of the charming Portuguese capital, visiting sites such as the Rua da Augusta and its towering arch; the expansive plaza known as Praco do Comércio, that fronts onto the Tagus River; and the Tower of Belém. From Lisbon, we'll cruise a stretch of the Atlantic Ocean before tracing a route along the south coast of the Iberian Peninsula through the Strait of Gibraltar into the Mediterranean Sea en route to Valencia on Spain's east coast. We'll call at Huelva and Motril, gateway ports to the famous cities of Seville and Granada in the heart of Andalusía. Here, we'll visit an array of important landmarks, some of which are among the most visually appealing in Spain including the Real Alcázar, Royal Chapel of Granada, and, above all, the monumental Alhambra.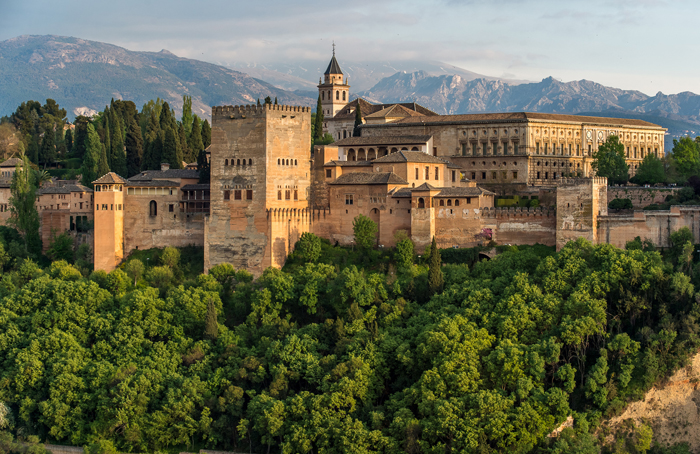 Alhambra, Spain - esherez/shutterstock
Rounding out the cultural offerings will be opportunities to visit charming coastal villages, partake in a wine-tasting excursion, and enjoy an authentic Flamenco show in the heart of the country where that style of music and dance originated. Meanwhile, those interested in birding and natural history may join excursions to the Odiel Marshes and an array of inland habitats around Huelva, especially Doñana National Park and the foothills of the Sierra Nevada range outside Granada. These places, coupled with time at sea, promise an excellent array of waterbirds and landbirds.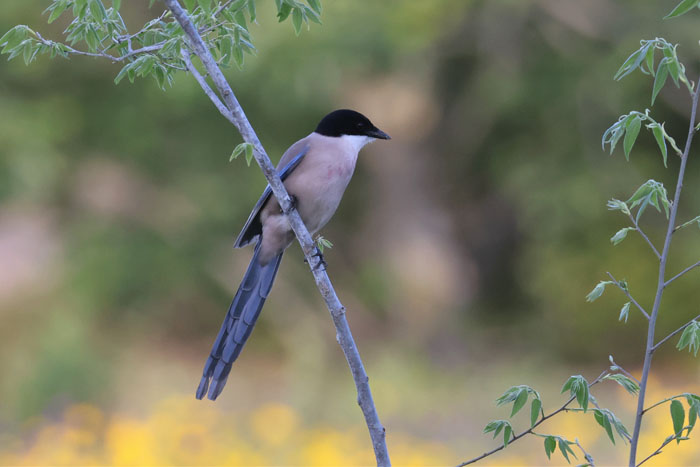 Iberian Magpie - Brian Gibbons
April is a very nice month to travel in Iberia, with spring flowers in bloom, mild temperatures, and birds on the move. Among the species we'll seek are a range of regional specialties and passage migrants including Red-crested Pochard, Little Bustard, Balearic Shearwater, Greater Flamingo, Booted Eagle, Purple Heron, Audouin's Gull, European Bee-Eater, Pallid Swift, Iberian Magpie, Thekla's Lark, Iberian Gray Shrike, and many others.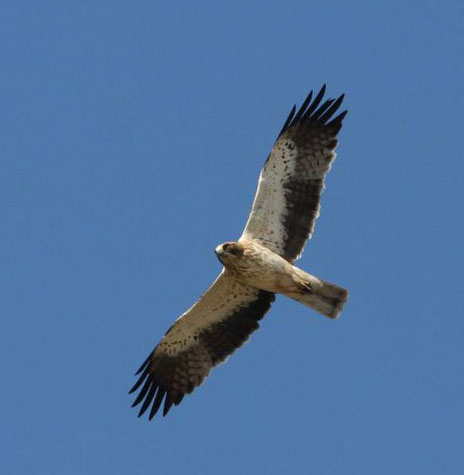 Booted Eagle - Brian Gibbons
With its all-wood construction and spectacular appearance under sail, many people consider the Sea Cloud the most beautiful sailing vessel in existence. These qualities, in combination with Sea Cloud's remarkable history, set a standard of its own. In fact, it is not uncommon for our travelers to tell us that their primary reason for joining one of our Sea Cloud programs is to experience the ship. While understandable, it is the opportunity to experience the ship in tandem with an outstanding itinerary that makes this opportunity so great.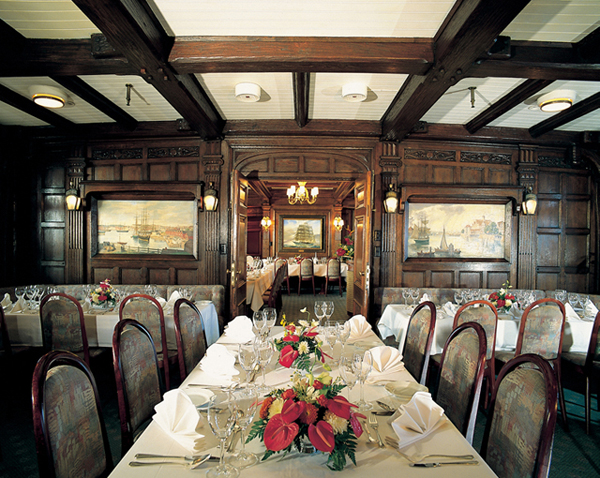 Sea Cloud dining room - Courtesy Sea Cloud Cruises
Along with VENT tour leaders Barry Lyon and David Ascanio, this special departure will be led by Peter Zika, a superb field biologist and botanist at the herbarium of the University of Washington; Larry Wolff, the Silver Professor of European History at New York University and Director of the NYU Center for European and Mediterranean Studies; and Larry's wife, Perri Klass, a professor of journalism and pediatrics at NYU and Director of the Arthur L. Carter Journalism Institute. Throughout the voyage, Larry and Peter will deliver in-the-field interpretation and onboard presentations on a variety of topics designed to enhance your understanding and enjoyment of this dynamic part of the world.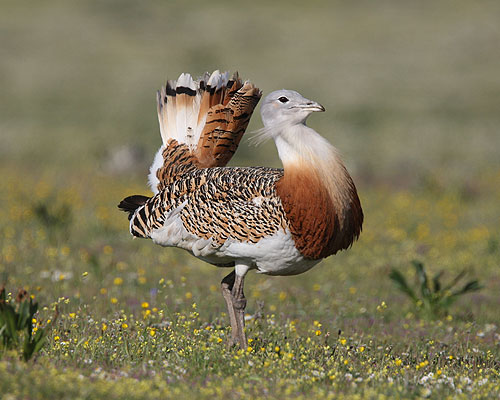 Great Bustard - Javier E. Pozo
Those seeking an enhanced experience in Iberia are encouraged to join our optional pre- and post-cruise land-based tours in Portugal and Spain, respectively. On our Southern Portugal Pre-trip, we'll travel from Lisbon to the varied interior of the Alentejo region, home to Great and Little bustards, Bonelli's Eagle, granite hills, rolling plains, historic towns, and much more. Our Valencia Extension visits wetland, grassland, and mountain habitats around the attractive city of Valencia. Highlights include a walking and driving tour of the city and birding excursions for White-headed Duck, Great Bustard, Alpine Swift, Pied Avocet, Spanish Eagle, and others.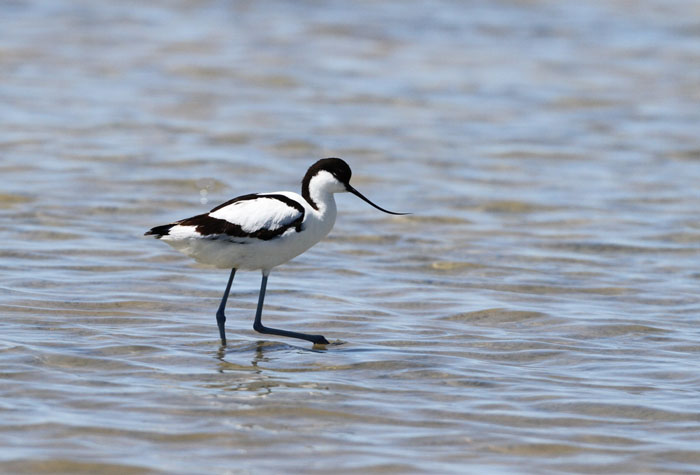 Pied Avocet - Brian Gibbons
I hope you will consider joining this special cruise to Spain and Portugal. For more information or to register, please contact Greg Lopez at the VENT office by email (greg@ventbird.com) or phone (800.328.8368 or 512.328.5221).
Spain & Portugal aboard the Sea Cloud: Birds, Nature & Culture, April 15–25, 2024 with Barry Lyon, David Ascanio, Larry Wolff, Peter Zika, and Perri Klass; cabins start at $12,595 per person in double occupancy from Lisbon (ends in Valencia). Limit: 48.
Southern Portugal Pre-trip, April 9–17, 2024 with João Jara and a local leader; $5,245 in double occupancy from Lisbon. Limit: 14; 4 spaces available.
Valencia Extension, April 25–29, 2024 with Barry Lyon, Peter Zika, and Virgilio Beltrán Jordá; $3,995 in double occupancy from Valencia. Limit: 14.
Best wishes,
Victor Emanuel